Media Inquiries
Latest Stories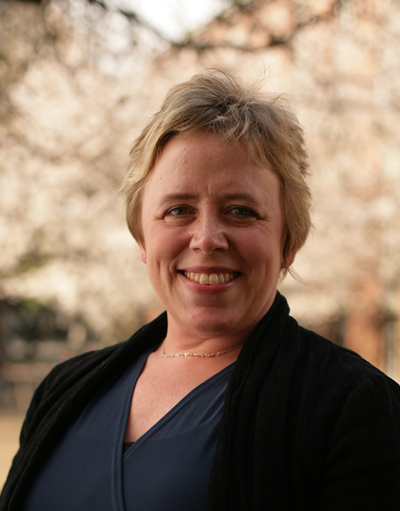 Carolyn Dever has accepted a second five-year term as dean of the College of Arts and Science, announced Vice Chancellor for Academic Affairs and Provost Richard McCarty.
"From the extensive review of her first four-plus years as dean, it is obvious that Carolyn has succeeded in advancing the College of Arts and Science beyond our highest of expectations," McCarty said. "She has engaged effectively with our faculty, students, staff, alumni and parents, and she presents a compelling vision for the future of the liberal arts at Vanderbilt."
Dever came to Vanderbilt's Department of English from New York University in 1999. A Victorian scholar, she has taught courses in English and women's and gender studies, as well as directed graduate studies and codirected faculty fellows programs at the Robert Penn Warren Center for the Humanities. She served as associate dean and executive dean for several years before being appointed interim dean in May 2008 following then-Dean McCarty's appointment as provost. She was selected as dean in December 2008 following a comprehensive national search.
"My first years as dean were filled with discovery about the depth and breadth of our Arts and Science community," Dever said. "Whether here on campus meeting with students, staff and faculty or traveling to meet alumni and families, I was always struck by how the members of our community embody the liberal arts ideals of sharing learning, seeking knowledge, expressing creativity and providing service to others.
"That service is never more evident than when I consider the leadership of our remarkable department chairs and program directors and my exceptional colleagues in the dean's office. I am grateful to them for their support and furthering the mission and direction of the College of Arts and Science," Dever continued. "I am honored to serve this community as its dean."
Dever, who is also a professor of English, received her undergraduate degree from Boston College and completed her Ph.D. in English and American literature and language at Harvard University.
"We are fortunate to have Carolyn Dever as a leader on our campus, and I look forward to working with her in the coming years," McCarty said. "The next five years will present a combination of challenges and opportunities, and I am confident that she will manage the former and maximize the latter."
Contact: Nancy Wise, (615) 322-4624
nancy.wise@vanderblt.edu