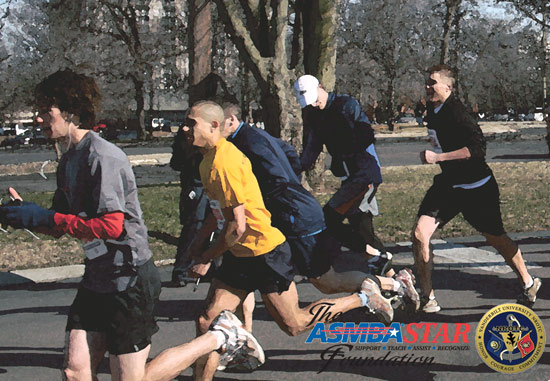 The inaugural Run for Our Veterans 5K Run/Walk is scheduled for Saturday, March 23, in the Music Row area of Nashville. All of the net proceeds from the event will benefit the Tennessee Fisher House and the Armed Services Mutual Benefit Association STAR Foundation, a locally based charity that supports wounded warriors, veterans and their families.
The 5K will start at 9 a.m. at 1300 18th Ave. S. on the Vanderbilt campus. Register for the race online through March 20.
Registration fees:
Until Feb. 28 – $35 each

After March 1 – $40 each
Teams of 10 or more – $300 per team
Children – $20 each
The inaugural event will feature R.A.C.E. chip timing and management services for all runners, special recognition awards for individual and team competitors, refreshments and a limited edition T-shirt. Sponsors and local vendors will provide special sports coupons and snacks to all participants.
Sponsorships are available at the following levels: Title Sponsor at $4,000 will receive top recognition on all pre-event materials and prominent signage on all banners the day of the event and on all shirts; and Eagle Sponsors at $1000, Warrior Sponsors at $500, Patriot Sponsors at $250 and Friends of Veterans at $100 will receive tiered recognition on the large event banner and on all shirts.
The event is sponsored by Vanderbilt Naval ROTC, the NROTC Alumni Association and the ASMBA STAR Foundation. For more information, contact Col. Joe Dougherty at (615) 851-0800 or Inge Schmidlin at Vanderbilt NROTC at (615) 322-2671, or visit the Vanderbilt NROTC webpage.
Contact: Inge Schmidlin, (615) 322-2671
inge.m.schmidlin@vanderbilt.edu