Media Inquiries
Latest Stories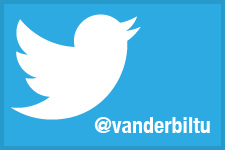 Vanderbilt is proud to call Tennessee home. A new economic analysis released Feb. 21 finds the university and medical center had an $8.6 billion positive impact on the state in the last year.
Read how folks on social media responded to the news below.
What do YOU love about Tennessee? Share with us on Facebook, on Twitter, in the comments below, or show us with an Instagram. Tag everything #VUTN and we'll add more responses here.
---
---