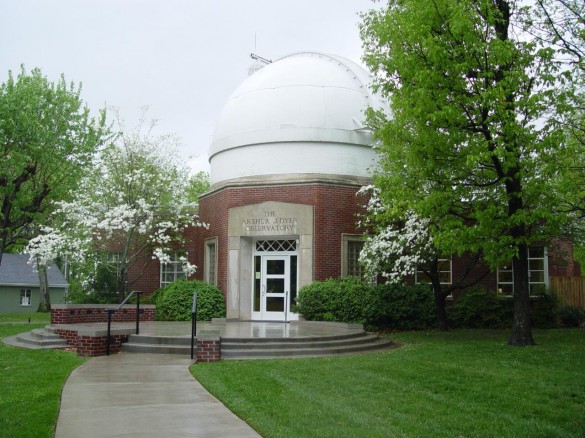 Dyer Observatory will open soon for its 2013 season, offering regular open houses and telescope nights from March to November.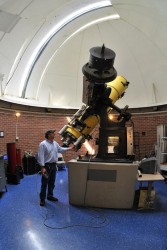 Open House tours take place1-4 p.m. on the first Wednesday of each month. Astronomers will show visitors the Seyfert Telescope, DeWitt Telescope and the Star Chamber. Viewings through the solar telescope will be available, weather permitting.
The 2013 Open House dates are:
March 6
April 3
May 1
June 5
July 3
August 7
September 4
October 2
November 6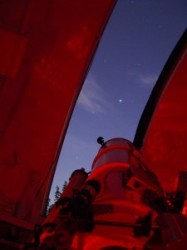 Telescope Nights are the second Friday of the month, beginning shortly after sunset (see below for specific times). Astronomers will be available to answer questions and give tours of the observatory if the sky is cloudy.
The 2013 Telescope Nights are:
March 8 (7-9 p.m.)
April 12 (7-9 p.m.)
May 10 (8-10 p.m.)
June 14 (9-11 p.m.)
July 12 (9-11 p.m.)
August 9 (9-11 p.m.)
September 13 (8-10 p.m.)
October 11 (7-9 p.m.)
November 8 (7-9 p.m.)
Reservations are required for Telescope Nights. Reserve online at the Dyer website. Parking is $10 per car.
Dyer Observatory is located at 1000 Oman Drive, Brentwood, TN 37027.