Dear Vanderbilt community,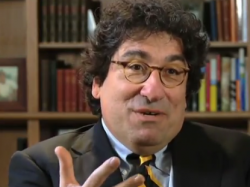 As a national research institution, we are a community comprising students, scholars and staff from every state in the nation and nearly 100 countries around the globe. With all that we do, we seek to tackle the biggest challenges facing society today and to pursue the many opportunities that our changing world provides. A primary reason we are able to reach as far as we do is because of our roots here in the state of Tennessee. We are proud to call Tennessee home and equally proud that we make a vital impact on our home state.
Today we are releasing the results of an independent analysis of Vanderbilt's impact on our state. The analysis, conducted by Austin, Texas-based TXP, Inc., finds that the university and medical center had an $8.6 billion economic impact on Tennessee in fiscal year 2011-2012.
Additional key findings include:
Our economic activity supported 58,000 total jobs with wages and benefits in excess of $3.4 billion. That included Vanderbilt's 25,000 full- and part-time staff.

Vanderbilt spent $86.6 million on construction, building and leasehold improvements. These expenditures supported hundreds of local jobs in the construction and building maintenance sector.
Vanderbilt-related activity attracted 700,000 visitors to campus, including patients, parents and athletic enthusiasts, which created jobs and wages for businesses and vendors in the community.
Tax revenue generated by Vanderbilt and related activities drove an estimated Tennessee tax revenue of $221.6 million into state coffers.
Read the full report on the Vital Stats website.
We are proud to call Tennessee home and to contribute to the economic vitality of our neighbors here in Nashville and across the state. I know that each of you has choices of where to work and share your talents and passion. I also know and believe that we individually and collectively choose to work at Vanderbilt because of the transformational role our great university plays in our community, our state and our world.
Thank you for your contributions to Vanderbilt and to the great state of Tennessee.
Sincerely,
Nicholas S. Zeppos
Chancellor