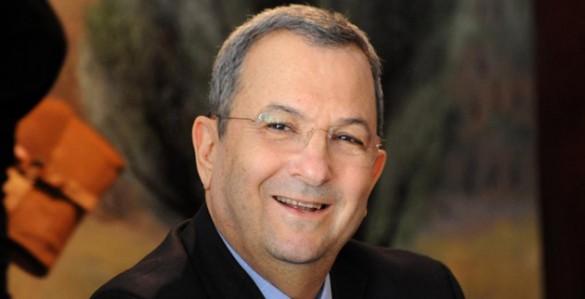 UPDATE: Ehud Barak's appearance at Vanderbilt's 2013 Impact Symposium has been POSTPONED until Sunday, April 7. Barak will speak at 7 p.m. April 7 in Langford Auditorium. Patrons should retain their ticket stubs from the March 18 event in order to claim tickets to Barak's lecture. The process for this ticket exchange will be announced in the coming days. 
The March 18 event will now be a conversation with former Sen. George Mitchell, who served as U.S. Special Envoy for Middle East Peace from 2009 to 2011 and as independent chairman of the Northern Ireland Peace Talks, moderated by Pulitzer Prize-winning journalist David Maraniss.
Former Israeli Prime Minister Ehud Barak and former Sen. George Mitchell, who served as U.S. Special Envoy for Middle East Peace from 2009 to 2011, will appear at Vanderbilt University on Monday, March 18. Leymah Gbowee, winner of the 2011 Nobel Peace Prize, will speak on Tuesday, March 19. Both events are part of Vanderbilt's 2013 Impact Symposium. The theme of this year's symposium is "Dimensions of Peace and Conflict."
Barak and Mitchell will participate in a discussion beginning at 7:30 p.m. March 18 in Langford Auditorium. Pulitzer Prize-winning journalist David Maraniss, who is a writer-in-residence at Vanderbilt this semester, will moderate.
Gbowee will speak at 7 p.m. March 19 in Langford Auditorium. Both events are open to the public.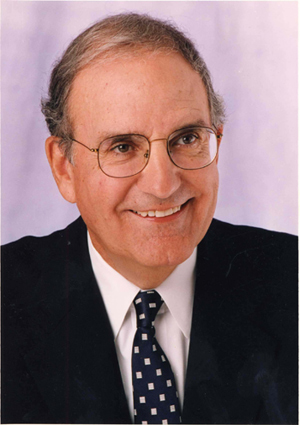 Tickets for the Impact Symposium go on sale Thursday, Feb. 21. Tickets are free to Vanderbilt students, faculty and staff. Two free tickets may be picked up with a Vanderbilt I.D. at the Sarratt Student Center box office.
Tickets for the general public are $10 at the Sarratt box office or any Ticketmaster outlet. Tickets also may be purchased at www.ticketmaster.com. Non-Vanderbilt students with a college or university I.D. may purchase tickets for $5 at the Sarratt box office or any Ticketmaster outlet.
Barak served as Israel's minister of defense and deputy prime minister in Benjamin Netanyahu's government, retiring in January 2013. Before that he was the 10th prime minister of Israel from 1999 to 2001. Barak presided over an unprecedented economic boom in Israel, but the core of his government's effort was devoted to the peace process. In May 2000, he ordered the withdrawal of the Israeli Defense Forces from South Lebanon, ending 18 years of Israel's presence there. He also led far-reaching efforts to negotiate peace agreements, first with Syria and later with the Palestinian authority, with the active participation of President Bill Clinton and his administration.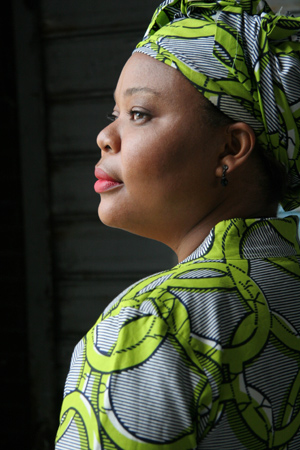 Prior to his appointment as a special envoy to the Middle East, Mitchell, D-Maine, served in the U.S. Senate for 15 years, including as Senate majority leader from 1989 to 1995. From 1996 to 2000, he was the independent chairman of the Northern Ireland Peace Talks that resulted in the Good Friday Agreement, an historic accord ending decades of conflict among the political parties of Northern Ireland and the governments of Ireland and the United Kingdom. For his service, Mitchell received the Presidential Medal of Freedom. In 2000 and 2001, at the request of President Clinton, Israeli Prime Minister Barak and PLO Chairman Yasser Arafat, Mitchell served as chairman of an international fact-finding committee on violence in the Middle East. The committee's recommendation, widely known as The Mitchell Report, was endorsed by the Bush Administration, the European Union and other governments.
Gbowee, a 2011 Nobel laureate, is a Liberian peace activist, social worker and women's rights advocate. She is founder and president of the Gbowee Peace Foundation Africa, based in Monrovia. Gbowee's leadership of Women of Liberia Mass Action for Peace, a nonviolent movement that brought together Christian and Muslim women to play a pivotal role in ending Liberia's devastating 14-year civil war in 2003, is chronicled in her memoir Mighty Be Our Powers and in the documentary film Pray the Devil Back to Hell. The historic achievement paved the way for the election of Africa's first female head of state, Liberian President Ellen Johnson Sirleaf, and marked a new wave of women worldwide emerging as leaders in brokering lasting peace and security.
Now in its 49th year, Vanderbilt's Impact Symposium is one of the oldest university lecture series of its caliber in the nation. The Vanderbilt University Speakers Committee, a student-run organization, hosts the event. For more information, visit the Vanderbilt Speakers Committee website.
Please note: Large handbags are not recommended on the Langford Auditorium premises as they will be subject to mandatory security searches.
For event details and ticket information, contact Bridgette Kohnhorst at
(615) 322-2471.