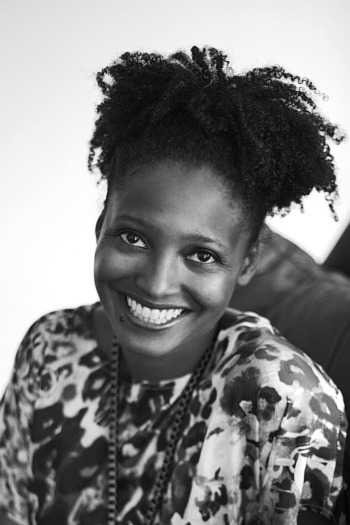 Tracy K. Smith, winner of the 2012 Pulitzer Prize for her collection Life on Mars (Graywolf Press), will read from her work Feb. 14 at Vanderbilt University's Sarratt Cinema.
Smith is among an impressive group of writers who will visit campus this spring as part of the Gertrude and Harold S. Vanderbilt Visiting Writers Series. Smith's talk, which is free and open to the public, will begin at 7 p.m.
The Pulitzer Prize for poetry, awarded to Smith last year, recognizes a distinguished volume of original verse by an American author. The prize committee described Life on Mars as "a collection of bold, skillful poems, taking readers into the universe and moving them to an authentic mix of joy and pain."
Her other books include The Body's Question (2003), which won the Cave Canem Prize for the best first book by an African American poet; and Duende (2007), winner of the James Laughlin Award.
Smith earned her bachelor's degree from Harvard University and an MFA in creative writing from Columbia University. She currently teaches creative writing at Princeton University. Her talk is co-sponsored by the Vanderbilt Department of English and the Dean of Students' office.
Other visiting writers and symposiums scheduled are: