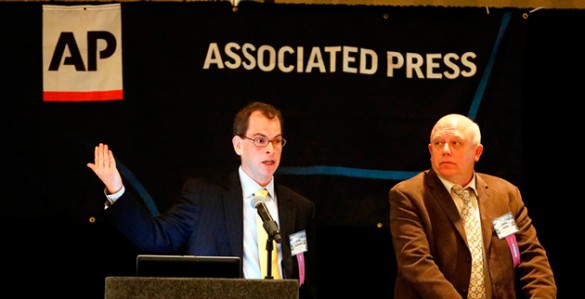 Members of the Tennessee Press Association heard from two Vanderbilt political scientists Feb. 6 as part of the media's preparation to cover the 108th General Assembly.
John Geer and Josh Clinton presented results from the Vanderbilt Poll on Tennessean's feelings about the Affordable Care Act, the popularity of Gov. Bill Haslam and other issues.
"We will be conducting the Vanderbilt Poll twice a year, before the start of the (General Assembly) and then at the end of the session," Geer said at the Feb. 7 Associated Press – Tennessee Press Association Legislative Planning Session at the Doubletree by Hilton Hotel Downtown Nashville.
The Vanderbilt Poll is a non-partisan and scientifically based reading of public opinion conducted by the Center for the Study of Democratic Institutions at Vanderbilt University.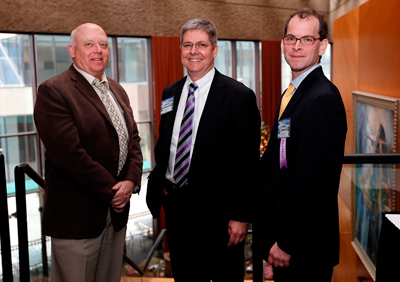 In other sessions during the event, Lt. Gov. Ron Ramsey and House Speaker Beth Harwell told reporters that the top priorities of the General Assembly would be education and the economy, and there was an update on a public records ruling involving a lawsuit filed by members of the news media against the Department of Children's Services.
Geer is Gertrude Conaway Vanderbilt Professor of Political Science at Vanderbilt. Clinton is associate professor of political science. Together, they co-direct the Center for the Study of Democratic Institutions.