Media Inquiries
Latest Stories
Political commentator will give Murray Lecture Feb. 18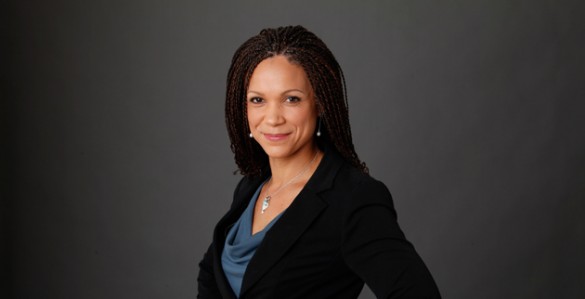 Melissa Harris-Perry, host of her own show on MSNBC and a professor of political science at Tulane University, will discuss "Race, Health and Justice" Feb. 18 at Vanderbilt University's Langford Auditorium.
The lecture, which begins at 7 p.m., will be followed by a reception and book signing. It is free and open to the public. The event is the sixth annual Walter Murray Jr. Memorial Lecture at Vanderbilt.
Harris-Perry is host of Melissa Harris-Perry, which airs Saturdays and Sundays on MSNBC. At Tulane, she is the founding director of the Anna Julia Cooper Project on Gender, Race and Politics in the South. Her academic research investigates the challenges faced by contemporary black Americans, and her interests include the study of African American political thought, black religious ideas and practice, and social and clinical psychology.
She is author of the 2011 book Sister Citizen: Shame, Stereotypes and Black Women in America, which argues that persistent harmful stereotypes profoundly shape black women's politics, contribute to policies that treat them unfairly, and make it difficult for them to assert their rights in the political arena. Her previous book, Barbershops, Bibles and BET: Everyday Talk and Black Political Thought, won the 2005 W.E.B. Du Bois Book Award from the National Conference of Black Political Scientists and the 2005 Best Book Award from the Race and Ethnic Politics Section of the American Political Science Association.
Harris-Perry writes a monthly column also titled "Sister Citizen" for The Nation magazine. In addition to her MSNBC show, she provides expert commentary on U.S. elections, racial issues, religious questions and gender concerns for a variety of media outlets.
Harris-Perry's appearance is sponsored by The Martha Rivers Ingram Commons, the Black Student Alliance, the Bishop Joseph Johnson Black Cultural Center and the Center for Medicine Health and Society at Vanderbilt. It is the Walter Murray Jr. Memorial Lecture, held annually as a tribute to African Americans who have played an important role in Vanderbilt's history.
Murray, a Vanderbilt student leader in the 1960s, was elected by his classmates as the first black member of the Vanderbilt Board of Trust. He founded the Association of Vanderbilt Black Alumni and worked on campus as an admissions counselor and later as the university's first Opportunity Development officer, becoming Vanderbilt's first African American administrator. Murray died in 1998 at age 50. Murray House at The Ingram Commons is named in his honor.