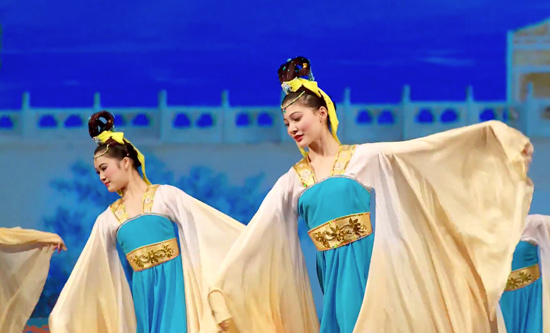 Shen Yun Performing Arts, a stage show celebrating 5,000 years of Chinese culture through dance and music, will be at TPAC's Andrew Jackson Hall Feb. 15-17.
Service fees will be waived for Vanderbilt faculty and staff when they purchase tickets through this website and use the code "Vanderbilt."
Shen Yun Performing Arts combines classical Chinese dance with handcrafted costumes and massive animated backdrops. The dancers are accompanied by the Shen Yun Orchestra, which blends ancient Chinese instruments such as the erhu and pipa with a full Western orchestra, creating a dramatic new sound.
Watch a video of Shen Yun Performing Arts in action.
For more information, visit the Shen Yun website.
Contact: David Xie, (770) 367-3992
david.xie99@gmail.com