Media Inquiries
Latest Stories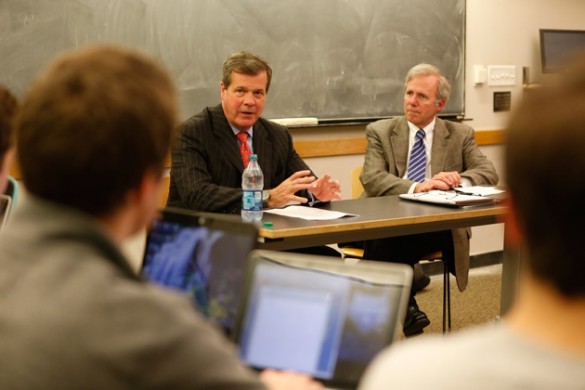 Nashville Mayor Karl Dean was the guest speaker Jan. 28 for an undergraduate public policy studies class taught by former Mayor Bill Purcell, an adjunct professor of political science at Vanderbilt.
The men's combined experience has put them at the helm of Nashville government for nearly a decade and a half—Purcell from 1999 to 2007, and Dean from 2007 to present. They shared their insight with the class Cities in the 21st Century.
Purcell and Dean are Vanderbilt Law School alumni.