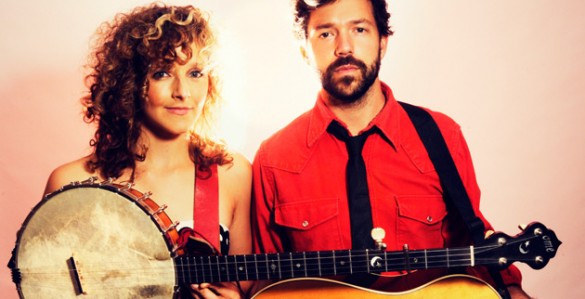 Old-time banjoist and bilingual Chinese- and English-language singer-songwriter Abigail Washburn, songwriter and multi-instrumentalist Kai Welch and world music artist Wu Fei, who plays the guzheng, or ancient Chinese zither, will share music and insights into their kung fu-meets Appalachia-meets indie folk band, Wu Force, at Vanderbilt on Monday, Feb. 4.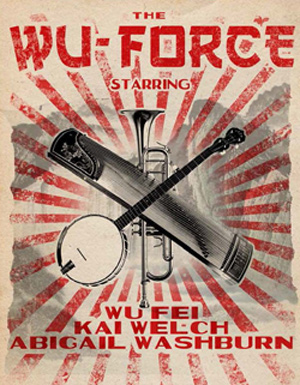 Wu Force will perform from 5 to 7 p.m. at the Student Life Center. The event is free and open to the Vanderbilt community.
This unique workshop will bring Fei from China to Vanderbilt, where she will join Welch and Washburn to showcase original compositions from their Beijing-based project as well as solo performances by each musician and an open session with the audience to talk about the power of music and culture.
"This event highlights both the importance and the enjoyment of preserving and presenting our cultural heritages," said Xiu Cravens, co-director of the Vanderbilt U.S.-China Center for Education and Culture and Peabody associate dean for international affairs. "We are delighted to team up with Nashvillian Abigail Washburn, whose musical talent and passion for cross-cultural learning makes her a natural fit with the center's objectives. This will be a one-of-kind treat."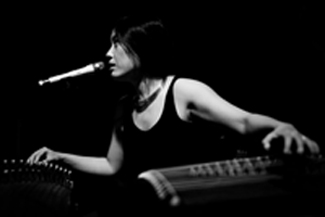 The event is sponsored by the Vanderbilt U.S.-China Center, an international initiative led by Provost and Vice Chancellor for Academic Affairs Richard McCarty and Vice Provost for Faculty and International Affairs Tim McNamara. In collaboration with South China Normal University and Sun Yat-Sen University in China's Guangdong Province, the center aims to connect American education and culture to the Pearl River Delta, one of the most economically dynamic regions in the country.
Contact: Carolyn Miller, (615) 322-0344
carolyn.miller@vanderbilt.edu