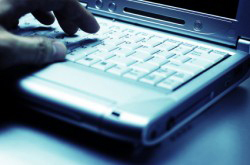 In November 2012, Vanderbilt Information Technology Services (ITS) provisioned Lync standard accounts for all current Vanderbilt faculty, staff and graduate and professional students.
From this point forward, anyone joining Vanderbilt in the above classifications has an account provisioned as part of the VUnet ID activation process in the AccessVU system.
Lync clients are available for download from the Vanderbilt Software storeat no charge or through your local support provider. To learn more about Lync, visit our website or watch a two-minute video "What is Lync."
Lync features
Video conferencing for individuals or groups
Host and participate in live meetings and communicate directly from Outlook
Real time user presence displays the availability of contacts
Getting Started
Training
Training classes cover the features of Microsoft Lync standard, including settings, instant messaging, presence, audio and video calls, audio and video conferencing and integration with Microsoft Office Outlook, desktop sharing and remote control, and Unified communications (additional cost) features that include call forwarding and call answering options.
Attend a Lync training session.
Lync Mobile
There are mobile Lync apps for iPhone, Android and Windows mobile – the apps are available free from the respective app store or markets accessible on the devices. Directions on how to configure Lync Mobile can be found on the ITS website under the heading "Lync for Mobile Clients."
Contact: chris.marshall@vanderbilt.edu