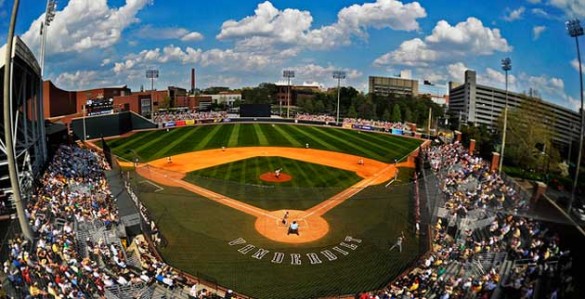 Faculty and staff can get a discount on season tickets for the Vanderbilt baseball team's upcoming season.
Coach Tim Corbin is gearing up for another run at a College World Series, and for the second year in a row, his recruiting class has been ranked No. 1.
Season tickets are still available in the outfield annex for faculty and staff starting at $66—that's less than $2 per game for 35 home games.
Seats in the reserved grandstand are still available at $177 for the season.
Call Steve Fisher (615-343-0978) or Kyle Smith (615-343-0977) to purchase tickets. For more information, log on to vucommodores.com.
Contact: Steve Walsh, (615) 343-2580
steve.walsh@vanderbilt.edu