Vanderbilt to celebrate MLK Day with service activities, keynote address
by
Kara Furlong
Jan. 15, 2013, 2:18 PM
'The New Jim Crow' author Michelle Alexander to speak Jan. 21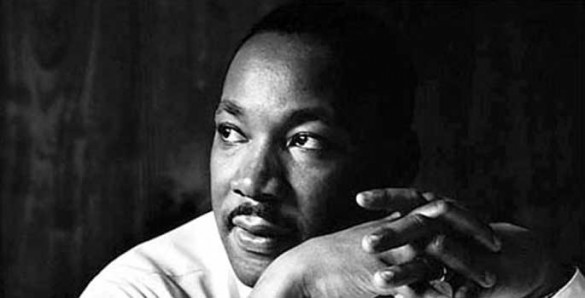 Legal scholar Michelle Alexander, author of The New Jim Crow: Mass Incarceration in the Age of Colorblindness, will deliver the keynote address at Vanderbilt University's annual event commemorating the life and legacy of Dr. Martin Luther King Jr. The event will begin at 6:30 p.m. Monday, Jan. 21, and be held at Vanderbilt's Langford Auditorium.
Alexander's address is free and open to the public, but tickets are required. Tickets are available now and can be picked up at the Sarratt Student Center box office.
The event will open with performances by Vanderbilt student groups Voices of Praise, Victory A Cappella, Jeremiah Generation and the Blair Chamber Choir. Winners of an MLK essay and oratorical contest for local middle and high school students also will read their winning essays. Alexander will begin her keynote address at 7 p.m., followed by a candlelight vigil. A reception will be held at 8:30 p.m. in Light Hall.
The theme for Vanderbilt's 2013 commemoration is "The Presence of Justice: Bursting the Silent Bubbles," which will carry through to Alexander's address.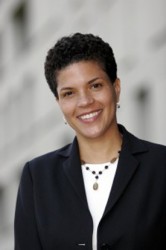 Alexander, a Vanderbilt University and Stanford Law School graduate, is a highly acclaimed civil rights lawyer, advocate and legal scholar. She holds a joint appointment at the Kirwan Institute for the Study of Race and Ethnicity and Moritz College of Law at Ohio State University. In 2005, she won a Soros Justice Fellowship, which supported the writing of The New Jim Crow, which has been featured on national radio and television media outlets including MSNBC, NPR, The Bill Moyers Journal, The Tavis Smiley Show, C-SPAN and Washington Journal, among others. The book won the 2011 NAACP Image Award for best nonfiction.
Prior to entering academia, Alexander served as director of the Racial Justice Project for the ACLU of Northern California, where she became passionate about exposing and challenging racial bias in the criminal justice system. She ultimately launched a major campaign against racial profiling by law enforcement known as the DWB Campaign, or Driving While Black or Brown Campaign.
The Vanderbilt community will celebrate the MLK holiday with several days of service and commemoration. Students will participate in service activities around the Nashville community Friday, Jan. 18, and Saturday, Jan. 19.
On Jan. 21, classes are canceled. Vanderbilt will provide transportation for members of the university community wishing to participate in the Nashville Freedom March and convocation. Buses will arrive at the Kirkland circle and Murray House at The Martha Rivers Ingram Commons at 8:45 a.m. and depart for the march at 9:15 a.m., transporting students to Jefferson Street Baptist Church at the corner of 28th Avenue and Jefferson Street. Immediately following the march, buses will be available from 11 to 11:30 a.m. at Tennessee State University's Gentry Complex to transport students back to the Vanderbilt campus.
Lunchtime roundtable discussions on issues relevant to King's legacy, a bus tour of significant sites in the civil rights movement in Nashville, teach-ins conducted by Vanderbilt faculty and staff, and art exhibitions are scheduled throughout the afternoon, leading up to the evening's keynote address.
For a full listing of events, visit the MLK website.