Zakiya Smith, BS'06, Education Referee
by Jan. 14, 2013, 3:35 PM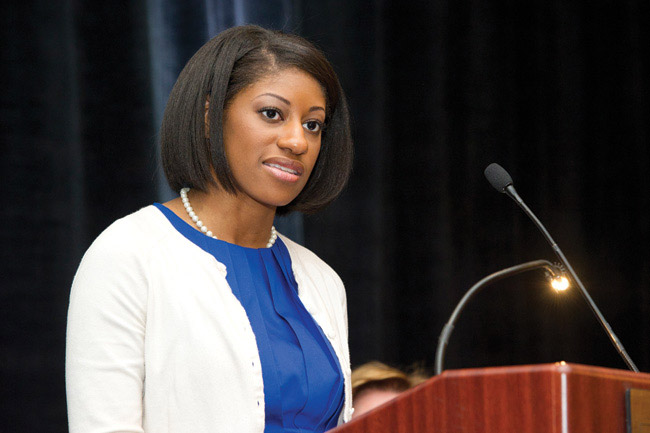 When Zakiya Smith was studying political science and education at Vanderbilt, she dreamed of someday working for the U.S. Department of Education. Not only did she fulfill that dream, but she became a senior adviser on education policy to President Barack Obama.
As a member of the White House Domestic Policy Council, this 27-year-old was the very visible face of the administration's higher education initiatives. As such, she shaped and successfully defended controversial accountability and cost-control measures that made some college administrators uneasy. At the end of November, she left that position for the Center for American Progress, a think tank for which she serves as director of postsecondary innovation and co-director of postsecondary education. She also has been named to Forbes' "30 Under 30" list for 2012.
A postgraduate stint with the Congressional Black Caucus gave Smith a taste for politics. While earning a master's degree at Harvard, she worked with Gear Up, a Boston college-prep program. That experience convinced her that more low-income, first-generation students should have the opportunity to go to college.
"Education is the centerpiece of our democracy, and higher education … is important to achieving economic mobility," Smith says. "It's the best way into the middle class. I really believe that."
—JOANNE LAMPHERE BECKHAM
---