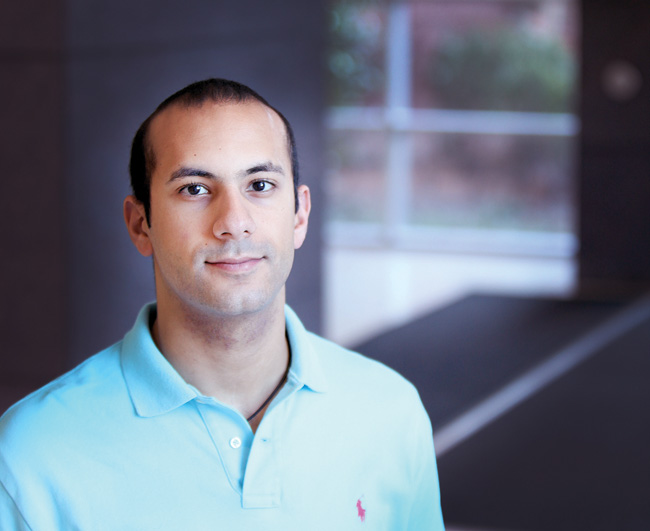 "I've contributed to the Senior Class Fund because I want other students to have access to the opportunities I've been given."
The words used by Vanderbilt senior Aladine Elsamadicy to explain his financial support of the undergraduate experience also provide inspiration behind the efforts that drive the Senior Class Fund. A biomedical engineering and math major, Elsamadicy chairs the effort to establish a culture of giving among Vanderbilt seniors and build an understanding of the importance of giving back and volunteering before they leave campus.
Elsamadicy's father taught him and his five siblings not only to seize opportunities, but help others attain them when possible. He is the picture of volunteer spirit, serving in various leadership roles. As he prepares to enter medical school, he is president of the Vanderbilt Interfaith Council and the American Medical Student Association-Premedical Chapter, a VUceptor, and an Honor Council member.
Elsamadicy sees participation in Senior Class Fund as a responsibility—a real opportunity to help potential students become a part of the Vanderbilt community. As he begins his own tradition of giving to Vanderbilt, he is also inspiring others, thereby increasing the impact on future Vanderbilt students.
---