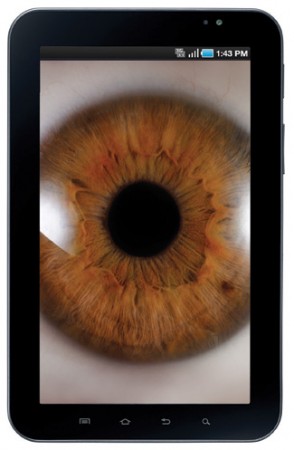 A new Android app developed at Vanderbilt uses tactile feedback technology to help students with visual impairments to master algebra, geometry, graphing and other subjects that are particularly hard to comprehend without the aid of normal vision.
The app is the brainchild of Jenna Gorlewicz, a graduate student in the Medical and Electromechanical Design Laboratory at Vanderbilt, and Robert Webster, assistant professor of mechanical engineering, who is her adviser and directs the lab. Given the enthusiastic reaction of local schoolchildren and their teachers, this innovation could have a major impact on how science, technology, engineering and math—the critical "STEM" subjects—are taught to those who are visually impaired.
Last May, Vanderbilt's Office of Federal Relations invited Gorlewicz to share her work on Capitol Hill during the Coalition for National Science Funding's annual exhibition and advocacy day. The event illustrates how society benefits from federal support of science, engineering and mathematics research. Gorlewicz met with staff of Tennessee's senators and representatives and the Democratic staff of the House Science Subcommittee on Research and Education.
---