Media Inquiries
Latest Stories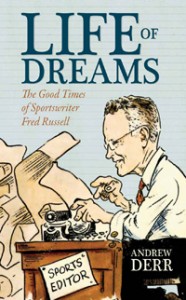 Life of Dreams: The Good Times of Sportswriter Fred Russell (2012, Mercer University Press) by Andrew Derr, BA'96
In this biography of sportswriter Fred Russell,'27, Derr details Russell's start with the Nashville Banner in the late 1920s, his rise to sports editor there, his early success with the nationally recognized Saturday Evening Post and his immensely popular "Pigskin Preview." It also examines his long-lasting relationships with coaches, players and other writers in the business, relationships that forge a connection between Russell and the sportswriters of today.
---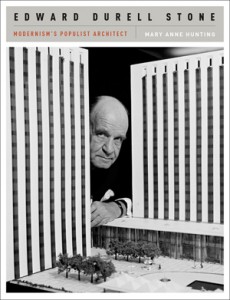 Edward Durell Stone: Modernism's Populist Architect (2012, W.W. Norton & Co.) by Mary Anne Hunting, BA'80
Starting during the Great Depression and continuing through the early 1970s, Edward Durell Stone designed buildings on four continents, in 13 foreign countries, and in 32 states. His body of work included giving Vanderbilt's campus its current profile. Retained in 1947, Stone's plan for Vanderbilt established the open interior spaces of campus balanced with new buildings on the campus perimeter. Hunting's book looks at Stone's legacy of giving form to the aspirations of the emerging consumer culture while reconciling Modernism with the dynamism of his era.
---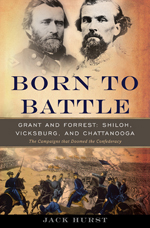 Born to Battle: Grant and Forrest—Shiloh, Vicksburg and Chattanooga—the Campaigns That Doomed the Confederacy (2012, Basic Books) by Jack Hurst, BA'64
An American tale about class, merit, and their role in one of the most formative wars in the nation's history, Born to Battle offers an impassioned account of two visionary Civil War leaders and the clashing cultures they fought—in some cases, quite ironically—to protect. Hurst shows how the backgrounds of Grant and Forrest contributed to each man's triumphs on the battlefield, but the open-mindedness of fellow commanders proved just as important. When the North embraced Grant, it won a stalwart defender. When the South rejected Forrest, by contrast, it sealed its fate.
---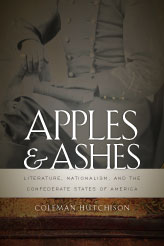 Apples and Ashes: Literature, Nationalism, and the Confederate States of America (2012, University of Georgia Press) by Coleman Hutchison, BS'99
Apples and Ashes offers the first literary history of the Civil War South, telling an expansive story about a nation struggling to write itself into existence. Confederate literature was in intimate conversation with other contemporary literary cultures, especially those of the United States and Britain. Thus, Hutchison argues, it has profound implications for our understanding of American literary nationalism and the relationship between literature and nationalism more broadly.
---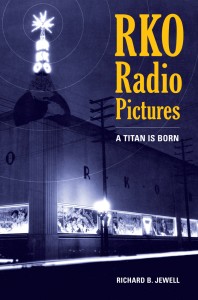 RKO Pictures: A Titan is Born (2012, University of California Press) by Richard B. Jewell, BA'67
One of the "Big Five" studios of Hollywood's golden age, RKO is remembered today primarily for the famous films it produced, from King Kong and Citizen Kane to the Astaire-Rogers musicals. But its own story also provides a fascinating case study of film industry management during one of the most vexing periods in American social history. The book offers a vivid history of a 30-year roller coaster of unstable finances, management battles and artistic gambles while detailing the first business history of RKO, exploring its decision-making processes, and illuminating the complex interplay between art and commerce during the heyday of the studio system.
---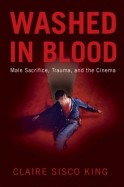 Washed in Blood: Male Sacrifice, Trauma, and the Cinema (2012, Rutgers University Press) by Claire Sisco King, assistant professor of communication studies
Washed in Blood looks at Hollywood action films where the male protagonist nobly gives up his life so that others may be saved. King argues that such sacrificial films are especially prominent in eras when the nation—and American manhood—is thought to be in crisis. The sacrificial victim-hero, continually imperiled and frequently exhibiting classic symptoms of post-traumatic stress disorder, thus bears the trauma of the nation. King offers an in-depth study of films, from Vietnam-era disaster movies to post-9/11 apocalyptic thrillers, examining how each film represents traumatized American masculinity and national identity
---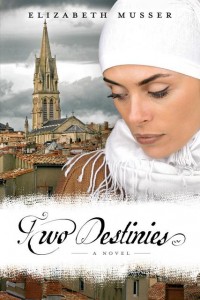 Two Destinies (2012, David C. Cook) by Elizabeth Musser, BA'82
In the south of France, a high school teacher, a homeless man and a young Algerian student newly converted to Christianity embark on a journey of faith which leads them into the midst of Algeria's civil war and into a war for their souls—a war that will force each one to choose between two cultures, two religions and two destinies. Written in 1994, Two Destinies is the third novel in Musser's "Secrets of the Cross" trilogy; however, this is the first time it has been published in English.
---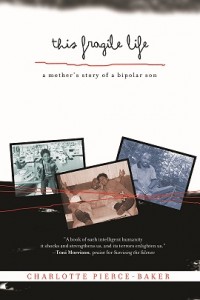 This Fragile Life: A Mother's Story of a Bipolar Son (2012, Lawrence Hill Books) by Charlotte Pierce-Baker, professor of women's and gender studies and English
In this memoir of an African American family facing the challenges of their son's bipolar disorder, Pierce-Baker traces the evolution of her son's illness, providing insight into mental disorder as well as family dynamics. Her book weaves a story of mental illness, race, family, the drive of African Americans to succeed, and a mother's love for her son.
---
For more, see a Vanderbilt news story about Pierce-Baker.
---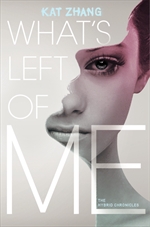 What's Left of Me (2012, HarperCollins) by Kat Zhang, BA expected 2013
Vanderbilt senior Kat Zhang's first novel in a planned series called "The Hybrid Chronicles" tells the story of Eva and Addie—two souls woven together in one body. In this dystopian science fiction thriller, the author's handling of questions of identity, bigotry and what defines the individual earned a starred review in Booklist and marks Zhang, in her debut novel, as an author to watch.
---
Watch a VUCast video with Zhang on Vanderbilt News.
---