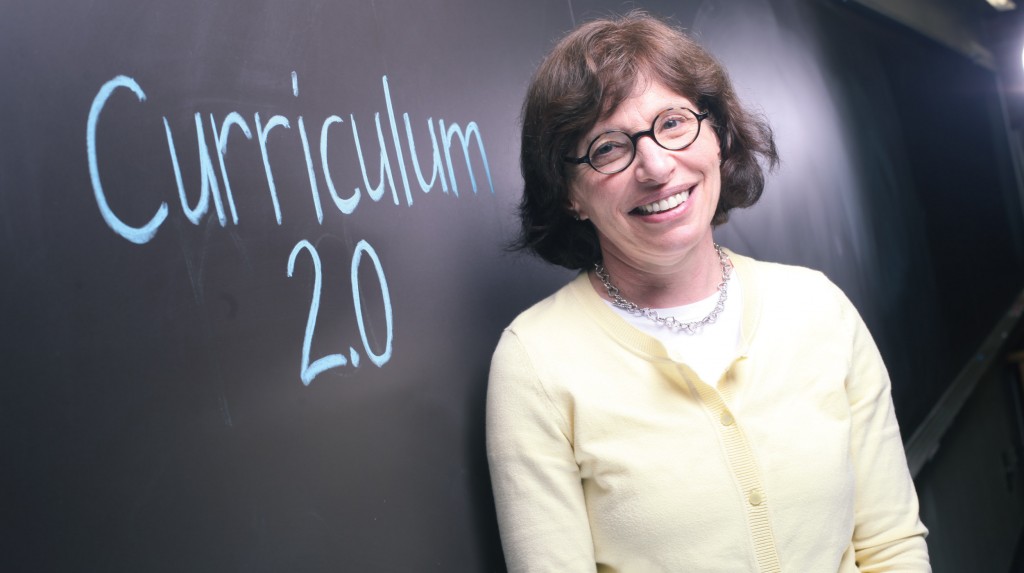 Medical knowledge is evolving so rapidly and so relentlessly that today's physicians face a lifelong challenge in keeping abreast. When School of Medicine planners set about revising the curriculum, they embraced the dynamic nature of medicine as one of its greatest appeals.
This past summer medical students began implementing an innovative four-year education model called Curriculum 2.0. A deeply integrated system requiring flexibility and teamwork on the part of faculty, it allows students greater influence over their learning.
The hope is the new curriculum will become a national model for training physicians, preparing them not only to keep up with rapid changes in health care but also to exact their influence to change it for the better. Integration of biomedical science, social sciences, humanities and clinical practice is meant to better reflect the reality of health care delivery today.
"Curriculum 2.0 is designed to offer a new model of learning, moving away from memorization of facts and toward critical thinking, which enables our students to address the continually increasing pace of scientific discovery and changes occurring in the delivery of health care," says Dr. Jeff Balser, MD'90, PhD'90, vice chancellor for health affairs and dean of the School of Medicine.
The Class of 2011 experienced the first components of the redesign, which removes a departmental approach toward teaching first- and second-year courses and structures learning into team-taught block courses. Students continually assessed these changes and helped design new courses.
"Now we are ready to take the next step to further integrate learning in a curriculum that is agile and better equipped to meet the needs of our students," says Dr. Bonnie Miller, senior associate dean for health sciences education. "It was time for us to incorporate new research and concepts about how people learn and how they apply what they learn."
Students will track the basic competencies each needs to master, but those who need or want to focus on an area of either strength or weakness will be able to do so. By their third and fourth years, they will be able to create personalized education plans that will help them to take on research or leadership roles later in their practices.
---