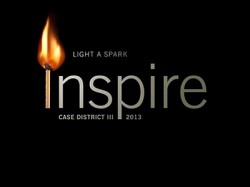 The Division of Public Affairs has been recognized in the Council for Advancement and Support of Education's (CASE) district competition for four communications projects.
The School of Engineering print publication Solutions was recognized in the category for public affairs engagement programs. The publication, a collaboration between Creative Services and University News and Communications on behalf of the School of Engineering, was directed for the school by Christopher J. Rowe, director of engineering communications. Creative Services' Chris Collins served as designer, University News and Communications' Nancy Wise was editor, and contributors were the School of Engineering's Brenda Ellis; University News and Communications' Jennifer Johnston, David Salisbury and Wise; and Creative Services' Darrell Soloman.
Leslie Hill, an information officer in the Medical Center News and Communications office, was recognized for feature writing for her Vanderbilt Medicine article "The Amazing Life and Memory of H.K. Derryberry."
The November 2012 print edition of MyVU was recognized for graphic design. The project was led by University News and Communications' Jan Read. Creative Services' Deborah Brewington served as designer, and University News and Communications' Joan Brasher and Kara Furlong were editors.
The weekly Web feature "Tweets of the Week" was recognized in the social media strategy and execution category. University News and Communications' Beth Fox is editor.
Each project will receive a Merit, Excellence or Grand Award. The winners will be announced on Feb. 19 during the CASE conference in Atlanta.