Media Inquiries
Latest Stories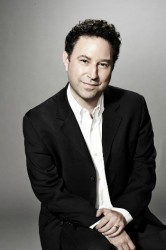 Noted music journalist Alan Light will discuss the improbable journey of "Hallelujah" from rejected to one of the most performed songs in rock history Jan. 15 at Vanderbilt Divinity School.
Light is the author of The Holy or the Broken: Leonard Cohen, Jeff Buckley, and the Unlikely Ascent of "Hallelujah" (Atria/Simon & Schuster). His talk will be at 10 a.m. in the Divinity School's Art Room (G-20).
In recent years, "Hallelujah" has become a staple of movies and television shows ranging from Shrek to The West Wing. Among artists who have covered the song are Bob Dylan, U2, Justin Timberlake and k.d. lang. However, the song was written and first recorded in 1984 by musician Leonard Cohen for an album that was rejected by his label. Then Jeff Buckley recorded the song a decade later for his debut album, Grace. Three years after that, Buckley had died and the song remained largely unknown.
Light, a frequent contributor to The New York Times, Rolling Stone and other publications, has conducted in-depth interviews with the song's interpreters and key figures who were there for its original recordings. Light also serves as director of programming for "Live from the Artists' Den," a concert series broadcast on PBS.
Light's lecture, which is sponsored by Religion in the Arts and Contemporary Culture at Vanderbilt Divinity School, is free and open to the public. Video of the talk can be viewed later at news.vanderbilt.edu. For more information, contact Dave Perkins at david.h.perkins@vanderbilt.edu or call 615-385-0220.