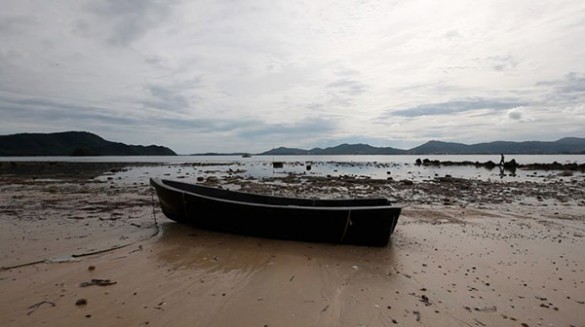 An opening reception for and an exhibit by Vanderbilt University faculty member Jonathan Rattner, will take place Saturday, Jan. 5, from 6 to 9 p.m. at COOP Gallery.
Rattner, a lens-based artist who works in film, video and still photography, is an assistant professor of film studies and art at Vanderbilt.
"In contrast to prevailing ideals of our digital age, such as multitasking, speed and efficiency, [rquote]I want to explore the possibilities of slowness to provoke reflection and reevaluation of the places, stories, memories and objects we use to generate meaning as individuals and as a society[/rquote]," Rattner said.
Rattner has exhibited work at the Brooklyn Museum of Art, the University of Iowa Museum of Art, the World Social Forum in Brazil, the Society for Cinema and Media Studies, the Live Herring Festival in Finland, Emergeandsee Media Art Festival in Germany, as well other colleges, festivals, and galleries in the United Kingdom, Germany, Croatia, Slovenia and Russia.
Rattner, who serves as assistant director of Vanderbilt's Film Studies Program in the College of Arts and Science, previously was the creative director of Iowa City Senior Center Television, a television station by and for older adults. He is currently an active member of the lens-based collective Wildland Urban Interface.
This exhibit, which runs through Jan. 26, features a collection of his recent work in experimental video. It is free and open to the public.
COOP Gallery, a curatorial collective made up of artists, curators, thinkers and professors who are committed to expanding Nashville's dialogue with contemporary art by presenting challenging new or under-represented artists/artworks in the community, is located at 75 Arcade in downtown Nashville.
For more information, contact Rattner at jonathan.rattner@vanderbilt.edu.