Pulitzer Prize-winning New York Times journalist Nicholas Kristof will speak at Vanderbilt University Thursday, Jan. 31.
The talk will be from 5:30 to 6:30 p.m. in Vanderbilt's Student Life Center. The event is free and open to the public, and seating is limited.
Along with his wife, journalist Sheryl WuDunn, Kristof is author of the 2009 book Half the Sky: Turning Oppression into Opportunity for Women Worldwide. The book uses individual stories and social and political context to shed light on injustices being faced by women in parts of Asia and Africa—such as sex trafficking, maternal mortality, sexual violence and girls' education—and argues that the oppression of women worldwide is "the paramount moral challenge" of our time. Half the Sky also was featured in a 2012 documentary as part of the PBS series Independent Lens.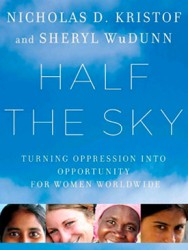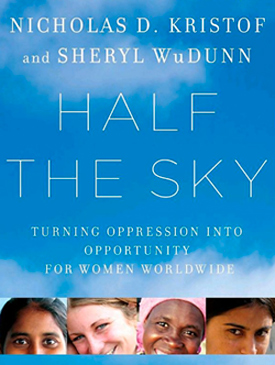 In addition, the book was chosen from more than 175 nominated titles for Vanderbilt's 2012 Commons Reading, a tradition among first-year students to read and discuss a common text.
Kristof's lecture will make a passionate call to arms against what he says is our era's most pervasive human rights violation: the oppression of women and girls in the developing world. He will discuss how the key to economic progress lies in unleashing women's potential and how we each can play a part in supporting women's empowerment worldwide.
An op-ed columnist for The New York Times since 2001, Kristof is a two-time Pulitzer Prize winner. In 1990, Kristof and WuDunn, then also a Times journalist, became the first married couple to win a Pulitzer for journalism. The prize recognized their coverage of China's Tiananmen Square democracy movement. Kristof won a second Pulitzer in 2006 for his columns on genocide in Darfur.
The lecture will be preceded by a 4:30 p.m. reception and book signing with Kristof in the Student Life Center Board of Trust Room and lobby.
Parking is available in the 25th Avenue Garage, located at the corner of Highland and 25th avenues. For questions regarding parking, call (615) 322-2554.
Kristof's appearance is part of the Chancellor's Lecture Series at Vanderbilt, which brings to the university and to the wider Nashville community intellectuals who are shaping the world today. For more information, visit vanderbilt.edu/chancellor/lecture-series, email cls@vanderbilt.edu, call (615) 322-0885 or follow on Twitter @VUCLS.