Param Jaggi, a sophomore from Plano, Texas, has been named to Forbes magazine's "30 Under 30."
Zakiya Smith, a 2006 Vanderbilt graduate, and Eugene Chung, a 2005 graduate, also have been named to the annual list recognizing rising stars across the fields of energy, education, marketing and more.
Forbes editors and reporters worked with panels of expert judges to choose the brightest stars under the age of 30 in each of 15 categories. According to Forbes, "The young disruptors, innovators and entrepreneurs on our annual listing of the 30 under 30 are impatient to change the world. … In sum, they represent the entrepreneurial, creative and intellectual best of their generation. Individually, they are engaging, surprising and incredibly hardworking."
Jaggi, 18, is an environmental science and economics major in the College of Arts and Science. While still in high school, he invented an algae-filled device that fits over a car's tailpipe and turns carbon dioxide into oxygen. He is now working on a thermo-voltaic wind system that can be installed in an exhaust system to capture energy from waste air and heat. With his father, Jaggi founded the company EcoViate.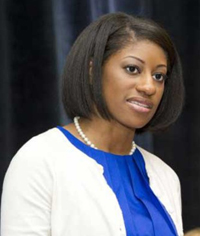 Smith, 27, earned her bachelor of science degree from Vanderbilt in political science and secondary education. On Dec. 1, she became director of post-secondary innovation at the Center for American Progress, a Washington, D.C., think tank. She previously served as senior adviser for education at the White House Domestic Policy Council, where she focused on higher education policy, and at the U.S. Department of Education in the Office of Planning, Evaluation and Policy Development, where she developed programmatic, policy and budget solutions in response to pressing challenges in college access, affordability and completion.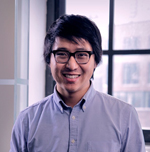 Chung, 29, earned a bachelor's degree in economics from Vanderbilt. He serves as director of strategy for Firstborn, a multiplatform digital agency headquartered in New York City. Tasked with building the shop's strategic capability from the ground up when he joined in 2011, Chung has since led his team's contributions in driving innovative and effective work for clients such as Pepsico, Wrigley, Fidelity Investments, Aflac and UNIQLO.
Learn more about the 30 under 30 on Forbes' website.
Do you know anyone on the list? Tell us in the comments.