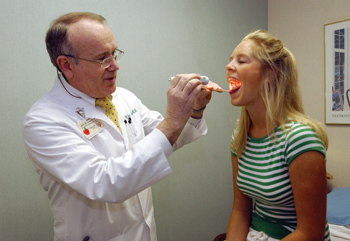 After more than 35 years at Vanderbilt University, John Greene, physician and associate dean of students for student health and wellness, has announced he will retire next summer.
Greene completed his residency at Vanderbilt and began his career with the university as an assistant professor of pediatrics in 1977. During his tenure, he has served in a variety of capacities, including professor of pediatrics, director of the Division of Adolescent Medicine, and director of the Student Health Center and Division of College Health/Young Adult Medicine. He has authored 65 publications.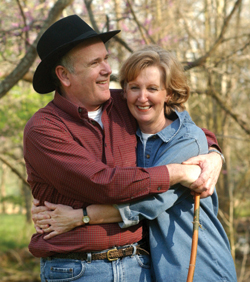 "We are very grateful for his devotion to our community and for his thoughtful and tireless efforts to help create and lead our outstanding support and intervention system for students," Associate Provost and Dean of Students Mark Bandas said. "He has been a wonderful colleague and friend and we will all miss him, though he is certainly deserving of the opportunity to spend more time with his family and grandchildren."
Greene, a native of Barnesville, Ga., served in the military after medical school. His work with young soldiers and their wives led to a lifelong passion for caring for the medical needs of young people, which led to his founding of the division of Adolescent Medicine and Behavioral Science at Vanderbilt, which he helmed until 1995. Greene is well loved by the student population, and for many years played Santa at the Student Health Christmas party.
He married his childhood love, Linda, more than 40 years ago, and enjoys relaxing with her on his farm in Hickman County. His final day at Vanderbilt will be June 30, 2013.