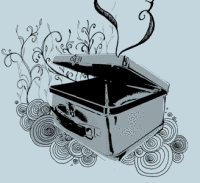 Local food initiatives that view urban farming as a path toward a healthier community will be the focus of "Thinking Out of the (Lunch) Box: Conversations with a philosophical flavor with David Wood" on Dec. 5.
The event, which is open to the public, takes place at the Nashville Public Library, 615 Church St.
Each (Lunch) Box talk, which begins at 11:30 a.m., is hosted by David Wood, W. Alton Jones Professor of Philosophy at Vanderbilt and founder of the series.
"Food trucks, farmers' markets and school gardens are a few examples of how the Nashville food scene is bursting with energy and creativity," Wood said. "We will explore whether these new initiatives are just tweaking what we eat, or truly improving our lives."
Beth Conklin, associate professor of anthropology at Vanderbilt and department chair, will moderate the discussion. Her research areas include anthropology of the body, health and healing, and ecology. The other panelists are Dodd Galbreath, executive director of the Institute for Sustainable Practice at Lipscomb University, and Jason Adkins, environmental project coordinator for the Center for Social Justice at Trevecca Nazarene University.
Box lunches will be available, starting at 11:30 a.m. for the first 200 people to arrive. No reservations are needed, but a voluntary donation of $5 is requested per lunch to help defray expenses. Lunch is in the library's auditorium, but the conversation moves to the main lecture theater across the hall from noon to 1 p.m.
The (Lunch) Box talks are co-sponsored by the Vanderbilt Philosophy Department and the Friends of the Nashville Public Library. For more information, contact David Wood at david.c.wood@vanderbilt.edu