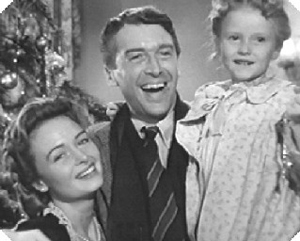 Attend a special screening of It's a Wonderful Life Saturday, Dec. 1, and help children who are undergoing cancer treatment.
The Wonderful Life Foundation is presenting its annual holiday event beginning at 6 p.m. Dec. 1 at War Memorial Auditorium. The event includes a special screening of the classic film It's a Wonderful Life, followed by a festive reception with holiday fare, live music and a silent auction.
Proceeds benefit the families of children undergoing cancer treatment. The event is free and open to the public. Click here for more information.
Contact: Corrie Cron, (615) 343-5970