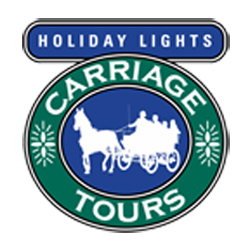 The Hillsboro-West End Neighborhood Association is sponsoring horse-drawn carriage rides Saturday, Dec. 1, and Sunday, Dec. 2.
See beautiful holiday lights as you ride in a horse-drawn carriage, clip-clopping through the historic Hillsboro-West End neighborhood. Tours include hot cider, refreshments, music, friendly and experienced horses and drivers, and warm blankets if you need them. It's a unique opportunity to gather with friends, church groups or family members. Proceeds will fund projects benefiting the community.
The tours on Dec. 1 and 2 begin at 5:30 p.m. and last 30 minutes. The last tour each evening departs at 8:30 p.m. Tours begin at the corner of Natchez Trace and Blair Boulevard (Nashville Seventh Day Adventist Church, 2800 Blair Blvd.). Parking is free.
The cost
 is $20 per person. Children under 2 who sit in an adult's lap ride for free. (Of the ticket price, $17 is tax-deductible.) You may pay by credit card or Paypal. The deadline to reserve tickets is Nov. 27.
Patrons will be first come, first served on the days of the event.
Reserve your tickets today.
Contact: Mary Pat Teague, (615) 322-8337
marypat.teague@vanderbilt.edu