Media Inquiries
Latest Stories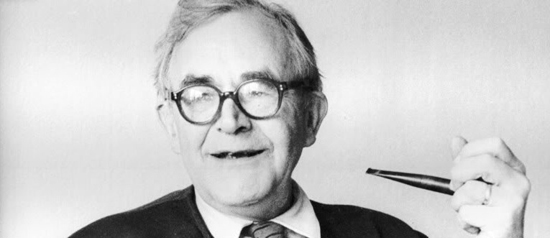 Vanderbilt University Divinity School will offer a three-hour community education class Dec. 1 on the life and beliefs of Karl Barth, one of the most influential Christian theologians of the 20th century.
Paul DeHart, associate professor of theology and chair of the Graduate Department of Religion, will teach "Karl Barth: The Great No and the Great Yes."
The class, which is part of the Relevant Religion series, meets from 9 a.m. to noon in Room 122 of the Vanderbilt Divinity School.
"We will cover key milestones in the life of this prominent theologian, a minister in the Swiss Reformed Church whose influence deeply touched American religious culture," DeHart said.
Barth, who was born in Basel, Switzerland, in 1886, became a professor at several German universities. He was an early opponent to Adolf Hitler's seizure of power and was forced to leave the country in 1935. He was a primary author of the Barmen Declaration, a profession of faith that repudiated Nazi ideology. After World War II, he became a leading voice in support of German reconciliation with churches abroad.
Barth first visited the United States in 1962 and delivered a series of lectures across the country. He met the Rev. Martin Luther King Jr. and was featured on the cover of Time magazine.
"[rquote]I will focus on some of Barth's controversial beliefs, such as his complete rejection of any kind of 'natural theology,'" DeHart said.[/rquote] "Barth believed that everything we learn about God is through divine revelation as opposed to human reason."
The Relevant Religion series is designed to highlight the relevance of religion to daily life. Programming is made possible in part by a gift from Sylvia Kelley and Blaine Kelley Jr. Vanderbilt Divinity School is one of four non-denominational divinity schools in the United States.
Those who plan to attend should RSVP by calling (615) 936-8453. General registration is $10, but the charge for students is $5. Those who plan to attend should RSVP by calling 615-936-8453. General registration is $10 but the charge for students is $5.