Media Inquiries
Latest Stories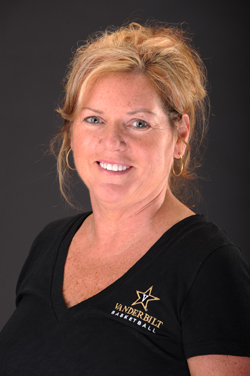 Dear fellow Vanderbilt staff,
I have been involved in the Vanderbilt community for more than a decade and have seen the amazing things we can do when we pull together. With that in mind, I would like to personally invite you and your family to be part of Vanderbilt Women's Basketball this season.
With an impressive 23 game-winning season last year, 10 players returning from a team that reached the NCAA tournament, and a freshman class ranked in the top 25 nationally, the possibilities are endless. We'll be ready on the floor, but we need your help in the stands.
Memorial Magic needs to be in full force this season for us to reach our potential. That's why we are offering discounted tickets to faculty and staff. I'd love nothing more than to see the Vanderbilt community cheering loud and proud at every game, not only to help us win, but to support the student-athletes who represent us.
Please consider purchasing season tickets for you and your family. It will be the best entertainment you will see at a most affordable price.  I can't wait to see you at Memorial Gym as we shoot for the stars!
GO DORES!
Melanie Balcomb
Head Coach, Women's Basketball