Media Inquiries
Latest Stories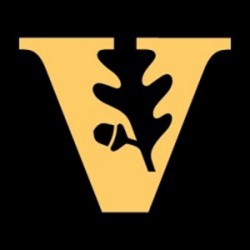 Creating a world-class information technology infrastructure at Vanderbilt University is the aim of a major initiative now under way across campus.
Chancellor Nicholas S. Zeppos, Provost and Vice Chancellor for Academic Affairs Richard McCarty, Vice Chancellor for Health Affairs and Dean of the School of Medicine Jeff Balser, Vice Chancellor for Administration Jerry Fife, Vice Chancellor for Finance and Chief Financial Officer Brett Sweet, and Associate Vice Chancellor for Health Affairs and Chief Administrative Officer John Manning comprise the steering committee that is leading the initiative.
Initiative goals include creating a long-term strategy that focuses on improving effectiveness and providing outstanding technology support and infrastructure that the university and medical center need now and in the future.
The initiative includes the academic and administrative areas of the university and medical center. Clinical and hospital IT are not part of the initiative.
One early result of the initiative, in response to concerns raised by students, will be an expansion of wireless coverage on campus. Additional projects will be announced in the near future as a result of the initiative's early work.
Information technology staff, students and faculty and other staff have participated in focus groups, individual interviews and surveys as part of the initiative thus far. The initiative team will continue soliciting feedback on an ongoing basis.
The university has contracted with Bain and Co. to facilitate the initiative, which will continue through the spring semester. Updates will be provided to the Vanderbilt community throughout.