Media Inquiries
Latest Stories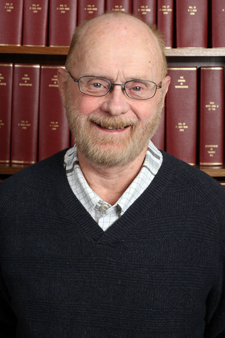 Vanderbilt's Department of Psychology is hosting a daylong symposium to honor Ford Ebner, professor of psychology, emeritus, and professor of cell and developmental biology at Vanderbilt.
"Neuroscience Today: A Symposium to Honor the Career Contributions of Dr. Ford Ebner" is scheduled from 8 a.m. to 6 p.m. Saturday, Nov. 10, in Wilson Hall, Room 126. The event is open to the Vanderbilt community.
Ebner received his Ph.D. in neuroanatomy from the University of Maryland in 1966 and joined the Vanderbilt faculty in 1991. His research focuses on the brain mechanisms related to sensory information processing and how they are matured by early experiences. He also studies the effects of toxic substances, such as alcohol and dioxin, on the brain's plasticity. Ebner is a member of the Vanderbilt Kennedy Center for Research on Human Development and an investigator with the Center for Molecular Neuroscience at Vanderbilt.
Speakers at the symposium include leading researchers in the fields of neurobiology, psychology, special education and medicine from around the country and abroad.
View a complete schedule of the symposium.