Nov. 2, 2012, 4:50 PM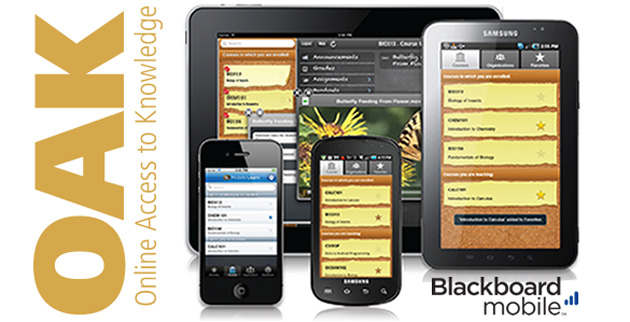 Vanderbilt has announced the availability of Blackboard Mobile Learn, a mobile application that brings two-way teaching and learning to mobile devices and gives students full access to their course information directly from their smartphones. With elegant, intuitive applications designed specifically for the iOS and Android mobile platforms, students can check grades and assignments, view documents, create discussion and blog posts, and much more. Instructors also can post announcements and upload content to their courses.
Instructors do not have to do anything extra to make their courses available through the app, nor do they need to use the app to create content; they simply continue to create their courses as they have.
Students, educators and staff can download the app through the App Store and Google Play. iOS and Android devices* on all carriers and networks will be eligible to use the application. Once users have downloaded the app, they can elect to subscribe for $1.99 for one year of access, or pay a one-time fee of $5.99 for unlimited access.
The app was developed by Blackboard Mobile, a division of education technology company Blackboard Inc.  "With our focus on rapid development and innovation, we're committed to being a leader in mobile learning and education," said Kayvon Beykpour, vice president of Blackboard Mobile. "We're making big investments to continue innovating our mobile learning tools. We're excited to see how instructors and students will use our content-creation tools to interact with their courses from their mobile devices in new and interesting ways."
"Blackboard has made strides in providing this additional option for accessing courses," said Cindy Franco, OAK manager. "An early version of the mobile app for iOS devices was released previously, and many Vanderbilt faculty and students grew to rely on its convenience to access their courses on OAK while they were away from their computers."
Andy Finch, assistant professor of the practice of human and organizational development, is among them.
"I have used the app on my iPhone for a while, and I added the iPad app this summer," Finch said. "It is much easier to navigate on mobile devices than the full website, and it also links nicely to annotation software. This allows me to both manage and evaluate class content without lugging my laptop or a stack of papers everywhere."
The Blackboard Mobile team has partnered with hundreds of institutions to provide innovative mobile solutions that enrich teaching and learning and life outside the classroom and enhance the campus community.
For a full list of features and best practices for creating your course, visit the main OAK website.
*Minimum requirements:  iPhone®, iPod touch® or iPad® on iOS 5 or iOS 6; and Android® devices on 4.0.3 Ice Cream Sandwich
Contact: Cindy Franco, (615) 343-5179
cindy.franco@vanderbilt.edu