Message from Chancellor Zeppos about giving to the community
by
Kara Furlong
Nov. 1, 2012, 8:00 AM

Dear colleagues,
One of the things I love most about Vanderbilt is the generosity of our faculty and staff. We give of ourselves every day to provide a world-class education to our students, state-of-the-art medical care to our patients, and cutting-edge research to improve the condition of society as a whole.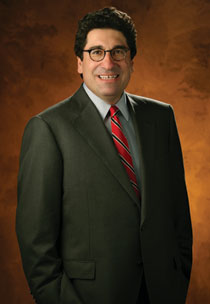 Another way we've supported the broader community is through Vanderbilt Gives—the Vanderbilt Community Giving Campaign, Partners in Health and the Faculty-Staff Campaign.
This week, our Vanderbilt Gives: Building a Community With Hope campaign partners with Community Shares, the Nashville Public Education Foundation, United Way of Metropolitan Nashville and Community Health Charities to address some of the most difficult challenges our Middle Tennessee neighbors face on a daily basis. Hunger, education, domestic violence and poverty are just a few of the areas where our donations can and do make an impact. There are many other areas through which our support can strengthen and vitalize our community.
Faculty and staff also have given generously each year to support needs at Vanderbilt, including scholarships, medical outreach and other programs. Donations can be made to community organizations as well as to Vanderbilt programs at the Vanderbilt Gives website: vanderbilt.edu/vanderbilt-gives. As always, I thank you for the many ways you enrich this great university and make a difference in our wider community.
Sincerely,
Nicholas S. Zeppos
Chancellor