Fall back one hour this weekend for Daylight Saving Time
by
Kara Furlong
Oct. 31, 2012, 4:03 PM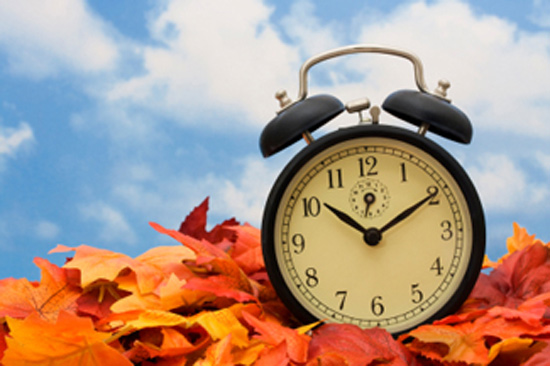 Don't forget to set clocks back one hour before going to bed this Saturday night. Daylight Saving Time ends locally at 2 a.m. Sunday, Nov. 4.
Daylight Saving Time – the practice of advancing clocks each spring so that evenings have more daylight and mornings have less – was first mentioned by Benjamin Franklin in 1784. The modern idea of daylight saving, however, was proposed in 1895 by entomologist and astronomer George Vernon Hudson and first implemented during World War I.
Following passage of the Energy Policy Act of 2005, Daylight Saving Time was extended one month beginning in 2007. It now starts the second Sunday each March and ends the first Sunday each November.