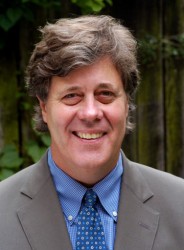 David Maraniss, whose books include biographies of two presidents and three sports legends, will co-teach two courses at Vanderbilt University during the spring 2013 semester.
"I'm really looking forward to spending next semester at Vanderbilt," Maraniss said. "I've spent much of my career mentoring young writers, and look at teaching as an extension of that process."
Maraniss will be the writer-in-residence at The Martha Rivers Ingram Commons and the College of Arts and Science.
Maraniss, an associate editor at The Washington Post, will co-teach a course, "Presidential Biographies," with Bruce Oppenheimer, professor of political science. He also will work with women's tennis coach Geoff MacDonald and history professor and Dean of The Commons Frank Wcislo to teach a Commons seminar for first-year students, "Reading and Writing About Sports and American Life."
Maraniss has been nominated for the Pulitzer Prize three times and won in 1993 in the national reporter category for his newspaper coverage of then-presidential candidate Bill Clinton. He was also part of The Washington Post team that won a 2008 Pulitzer for the newspaper's coverage of the Virginia Tech shooting.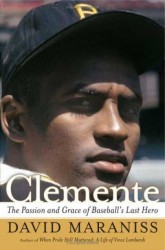 Maraniss has written two books about Clinton, The Clinton Enigma and First in His Class: A Biography of Bill Clinton. He also has written biographies of President Obama, Al Gore, baseball player Roberto Clemente and football coach Vince Lombardi.
"Vanderbilt is a beautiful and inspiring campus, and I'll be focusing on subjects that obsess me – the art of biography, presidential politics and the sociology of sports," Maraniss said. "To teach alongside Bruce Oppenheimer, Frank Wcislo and Geoff MacDonald makes it all the better."
Other Maraniss books include They Marched into Sunlight – War and Peace, Vietnam and America, October 1967; Rome 1960: The Summer Olympics that Stirred the World; Into the Story: A Writer's Journey Through Life, Politics, Sports and Loss; and Tell Newt to Shut Up!