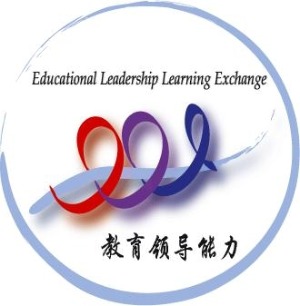 A delegation of Chinese educators is visitingVanderbilt University Oct. 22 – Nov. 2 to learn the latest in U.S. education policy and experience American classrooms and techniques firsthand.
This marks the eighth consecutive year this program, the Education Leadership Learning Exchange (ELLE), has convened leaders from Vanderbilt's Peabody College, South China Normal University and Metropolitan Nashville Public Schools for seminars, school visits, cultural experiences and cooperative dialogue with the goal of creating a mutually beneficial collaboration between school principals from the U.S. and China.
An integral element of the Principals' Leadership Academy of Nashville (PLAN) at Peabody College, ELLE provides a global perspective for the school principals in professional development. Reciprocal visits between Nashville and Guangzhou, China, enable knowledge sharing and increased understanding as participants discuss best practices and innovative ideas in education reform with their international counterparts.
[rquote]"ELLE is an excellent example of a mutually beneficial collaboration with one of our strategic international partners[/rquote]," said Camilla Benbow, Patricia and Rodes Hart Dean of Education and Human Development at Peabody College. "By working with South China Normal University and local school districts in Nashville and the city of Guangzhou, our partnership connects research, teaching and service for the community."
For this year's program, nearly 20 Chinese principals and educational leaders from the Guangdong Province in South China will engage in Peabody educational seminars on educational reform, school leadership and gifted education.
Participants will tour the Monroe Carell Jr. Children's Hospital at Vanderbilt to learn how the facilities and services are designed to improve the well-being of children and enhance patient and family-centered care for the Nashville community.
Additionally, a leadership forum will bring together the Chinese principals and local educators from the MNPS Teacher Leadership Institute and the Principals' Leadership Academy of Nashville for dialogues on effective school reform and improvement. Further, the Chinese principals will gain an intimate perspective into Nashville public schools by shadowing teachers and administrators at all levels of K-12 education. The Chinese delegation will also visit a number of private schools and charter schools to gain an understanding of multiple educational perspectives and approaches.
Since 2005, ELLE has provided cross-cultural learning experiences for more than 250 school principals and education administrators who represent more than 170 schools and serve over 300,000 students across Nashville and Guangzhou.