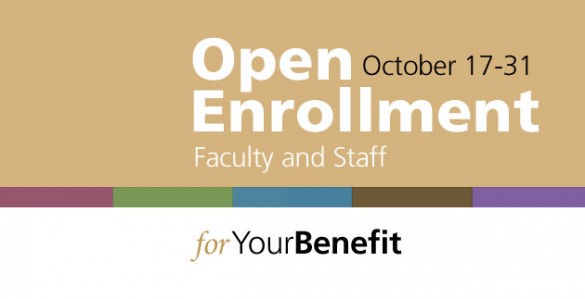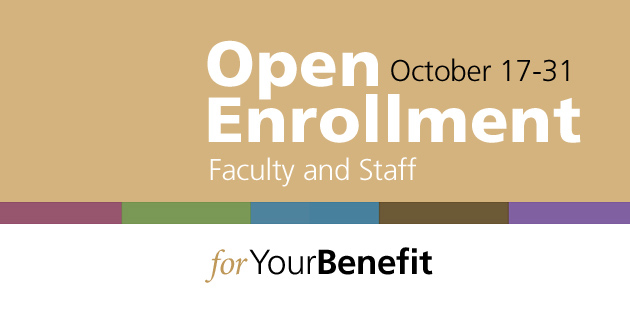 Open Enrollment is your opportunity to elect the coverage that suits your needs for 2013. Like last year, this is an active enrollment, meaning all benefits-eligible employees need to enroll.
Even if you plan to keep your same benefits, you still need to enroll to ensure you get the right coverage in 2013.
If you don't enroll, you will have default benefits for 2013.
How to enroll
It's quick and easy to enroll. Simply visit the Open Enrollment website and click on the "Enroll Now" button. The website also has a variety of resources—including an interactive eMagazine, detailed guide and narrated presentation—to help you make an educated decision about your options.
Need help enrolling?
Join us for an enrollment lab. HR will have computers and staff to assist you. See a schedule on the Open Enrollment website or call the Employee Service Center at 343-7000.
Questions?
Please contact the Employee Service Center.
Walk-in: HR Express (3 locations)
2525 West End Ave., 2nd floor. Monday–Friday, 7:30 a.m.–5 p.m.

Vanderbilt Health One Hundred Oaks, 719 Thompson Lane.  Monday–Friday, 8 a.m.–4:30 p.m.
Villages at Vanderbilt, 21st Avenue South. Monday–Friday, 8 a.m.–4:30 p.m.
Call: (615) 343-7000, Monday–Friday, 8 a.m.–5 p.m.
Live Chat: hr.vanderbilt.edu/esc, Monday–Friday, 8 a.m.–5 p.m.
Contact: Employee Service Center, (615) 343-7000
human.resources@vanderbilt.edu