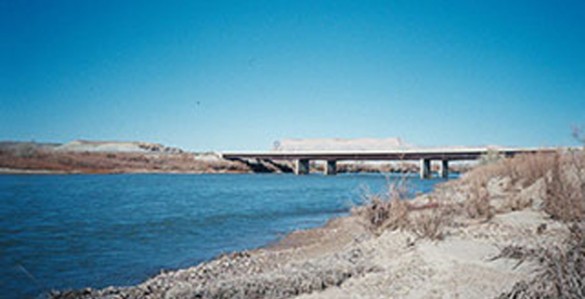 Dark Matter, a science fiction-inspired group show of photography by art collective Lakes Were Rivers, and Slow No Dust, an exhibition of photographic prints and collages by Portland, Ore.-based artist Nicole Lavelle, will be on view Nov. 1–30 at Space 204 in the E. Bronson Ingram Studio Art Center at Vanderbilt. An opening reception is scheduled from 4 to 6 p.m. Thursday, Nov. 1.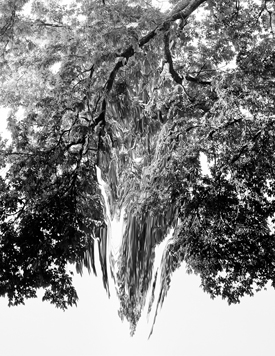 The work in Dark Matter "explores ways photographic description can provoke uncanny disturbances in the understanding of place," according to Lakes Were Rivers member and show curator Adam Schreiber. Other members of the Austin, Texas-based collective include Anna Krachey, Barry Stone, Ben Ruggiero, Elizabeth Chiles, Jason Reed, Jessica Mallios, Leigh Brodie, Mike Osborne, Sarah Murphy and Susan Shahan. Since 2008, Lakes Were Rivers members have exhibited individually and collectively and have collaborated on the publication of limited edition books.
Slow No Dust is "a rumination on language, landscape and how the two interact," according to Lavelle. The exhibition includes 35 works, from digital and photo prints to collage and found paper. An adjunct design instructor at Portland State University, Lavelle integrates art, design, writing, teaching and research into her work, which "straddles many disciples and contexts," she said. Lavelle has participated in projects and exhibitions nationally and internationally.
Space 204, sponsored by the Vanderbilt University Department of Art, is located on the second floor of the E. Bronson Ingram Studio Art Center, 1204 25th Ave. S. at Garland Avenue on the Vanderbilt campus. All exhibitions are free and open to the public.
Gallery hours are Monday–Friday, 10 a.m.–4 p.m. The gallery will be closed on Thursday, Nov. 22, and Friday, Nov. 23, in observance of the Thanksgiving holiday.
Contact: Department of Art, (615) 343-7241
diane.acree@vanderbilt.edu