The 52nd annual Christmas Village, set for Nov. 9-11 at the Tennessee State Fairgrounds, is a great way to do some holiday gift-buying while supporting important programs at Vanderbilt.
More than 250 merchants offer a variety of unique seasonal and gift items, including toys for all ages, clothing for children and adults, jewelry, food items, pottery, collectibles and unusual pieces for the person who has everything.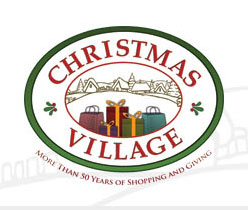 Christmas Village is one of the oldest charitable events in Nashville, supported and run entirely by volunteers from the Nashville Pi Beta Phi Alumnae Club. During the 51 year history, the event has generated over 8 million dollars benefiting thousands of people, including:
The Village annually draws about 20,000 shoppers.
Corrie Cron, (615) 343-5970
corrie.cron@Vanderbilt.Edu