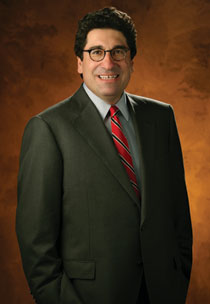 Dear Vanderbilt Community,
Vanderbilt's mission centers on the principle of community. We believe that each member of our University community plays a valuable role in defining who we are and what we do. We are committed to nurturing and maintaining a positive, productive environment in which to carry out our vital mission of advancing education, research, and health care.
Children are considered very special members of our community, whether they are here to receive medical care in a clinic or hospital, early childhood education in one of our child care centers, recreational care through Camp Vandy, or academic instruction through one of the many programs that Vanderbilt offers. They deserve and require our dedicated oversight and protection. Over the past year, there have been examples at other universities of the tragic consequences when this system fails. Those incidents spurred universities across the country to closely examine their own policies and procedures to protect children on their campuses.
I wrote to you in April 2012 about the importance of the care and protection of minors who visit Vanderbilt's campus. As I outlined in my earlier message, members representing all areas of the university were appointed to the Oversight and Compliance Committee on the Protection of Children, led by Vice Provost for Faculty Tim McNamara and Associate Vice Chancellor for Health Affairs David Raiford. The committee was charged to review processes and policies related to the oversight of programs involving interactions with minors on our campus and to put forward recommendations of their own if they determined additional actions are needed. I write today to update you on the measures developed and steps that have been and will continue to be taken as a result of their assessments.
In July, we began to check criminal backgrounds for persons who interact with minors in connection with Vanderbilt programs. While many areas were already conducting background checks on new hires, our efforts are expanding beyond just those who work with minors.
Background checks will be conducted on an ongoing cycle, and if you are contacted to submit information necessary to complete the check, it is important that you respond promptly. This information may be gathered by a Vanderbilt-affiliated vendor using a secure Web site, but you will receive advance notice from Vanderbilt Human Resources explaining the process and they will be available for any questions or concerns. I assure you that we take confidentiality seriously and only a select few members of administration will review and make decisions on the results.
I also remind you of Tennessee's law that requires anyone with knowledge of child abuse, and anyone with knowledge of reasonable cause for suspicion of child abuse, to report it to the Tennessee Department of Children's Service, a judge who has jurisdiction over the child, the local sheriff, or the police. Vanderbilt has an ethics and compliance hotline, which you may call toll-free, 24 hours a day, 7 days a week, at 1-866-783-2287 to make an internal report of any known or suspected child abuse. However, each member of our community is obligated to take immediate action in reporting to one of the four state authorities specified above.
As the Vanderbilt community is always changing and growing with new faculty, staff and volunteers joining us throughout the year, not to mention the addition of new students, I will be sending out periodic reminders and updates about our policies and their importance to the entire community.
Sustaining the values and principles of our institution will always be a priority in protecting our reputation as a world-class research university and in charting our path forward as an institution entrusted with educating bright young minds and caring for the health and well being of humanity.
Ensuring the care and safety of children is among our most important responsibilities in carrying out these endeavors. Demonstrating integrity is our lodestar in everything that we do, and it requires that each of us makes a commitment to upholding this promise we make to one another and to those we are privileged to serve. I thank you for your support and cooperation.
Sincerely,
Nicholas S. Zeppos
Chancellor