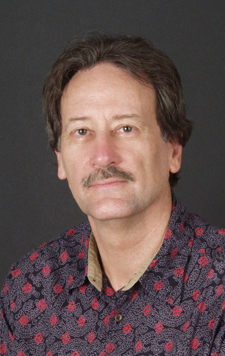 Tom Dillehay, Distinguished Professor of Anthropology at Vanderbilt, is among three new trustees elected to the Mercyhurst University Board of Trustees, effective Feb. 23, 2013. The new board members were elected to four-year terms during the trustees' fall meeting Sept. 29.
Dillehay is the inaugural holder of the Rebecca Webb Wilson Endowed Chair, Distinguished Professor of Anthropology, Religion and Culture and professor of anthropology and Latin American studies at Vanderbilt. He is a leading South American archaeologist recognized for his groundbreaking and highly interdisciplinary research and has served as a consultant to several governments and academic institutions in Chile, Argentina, Uruguay and Mexico.
A native of Dallas, Dillehay received his doctorate from the University of Texas in 1976 and is the recipient of two honorary doctorates. He has received numerous international and national awards for his research and teaching. He is the author of 18 books and more than 200 journal articles and is a member of the American Academy of Arts and Sciences. He came to Vanderbilt in 2004 from the University of Kentucky, where he served as acting head of the archaeology program.
A prominent academic, Dillehay becomes the first term trustee with faculty status on the Mercyhurst board.
Mercyhurst, located in Erie, Pa., offers 50 undergraduate majors with 67 concentrations, as well as unique adult programs and six graduate programs. In addition to Dillehay, the other new trustees are Andrea T. Jeffress, a board-certified physician affiliated with OB/GYN Associates of Erie; and Jane Gerety, the seventh president of Salve Regina University in Newport, R.I.
Contact: Debbie Morton, (814) 824-2552
dmorton@mercyhurst.edu