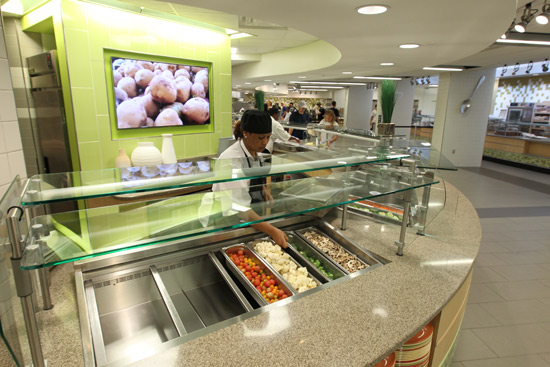 Spaces in Rand Hall are set to re-open this week, following more than seven months of work at Rand and Sarratt Student Center that mark the joint facility's first major renovation in more than a decade.
The results include an updated, cohesive look and better traffic flow between the two buildings, which were first connected in 1999; dedicated meeting spaces for student groups; the addition of offices and conference rooms; and a new mixed-use dining, performance and retail space that will feature new late-night dining options.
Planning for the renovation began in August 2011 and was made possible by the Vanderbilt Bookstore's move last fall from Rand Hall to 2525 West End Ave. "We involved around 1,500 students, from surveys to focus groups to the students who served on our renovation committee," said Jack Davis, director of student centers at Vanderbilt. "We gathered student input, and almost every single improvement we've made has been driven by them."
Vanderbilt collaborated with Gresham Smith and Partners and the Orion Building Corporation on the project, which was a joint effort among the Office of the Dean of Students, Vanderbilt Campus Dining and the Office of the Provost.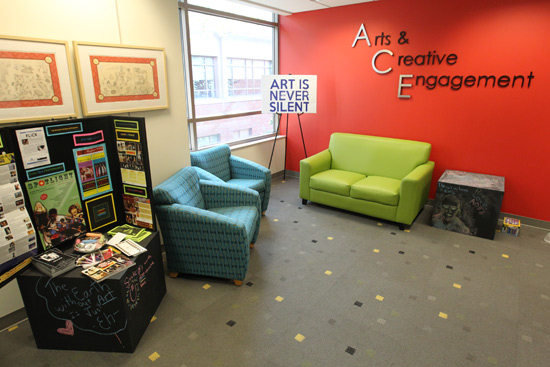 Renovations began over spring break in March, with the first phase completed prior to the start of classes in August. This phase included cosmetic updates to Sarratt and Rand as well as the new Multicultural Lounge, Student Rehearsal Space and Arts and Creative Engagement wing. Rand was made more accessible by a wide corridor that passes through the main dining room and past the relocated campus store, and the Rand Dining and Chef James Bistro serving areas now share an entrance.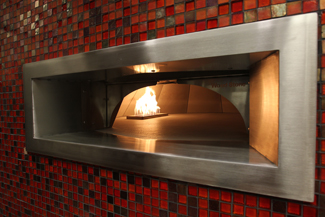 The second phase of renovations, opening Oct. 8, transforms the former bookstore space. Additions include the new Rand Lounge, which provides flexible seating for 300 and event space to host performances, trivia nights, Athletics viewing parties and more; and Pi and Leaf, a new dining option within Rand Lounge featuring handmade pizzas and fresh salads, open Monday-Friday, 11 a.m.-10 p.m., and Saturday and Sunday, 5-10 p.m.
"The opening of Rand Lounge is the final piece to the Rand renovation puzzle," said Camp Howard, director of Vanderbilt Campus Dining. "Each of the new food venues work together, creating an overall better experience for our students." Campus Copy, relocated to a larger space with 24-hour access, and Re(cycle), a bike rental and maintenance shop managed by students, round out the lower floor.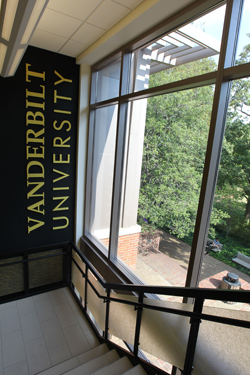 Located on the upper floor are new meeting spaces and offices designed to enhance the Vanderbilt student experience. Among them are The Anchor, a large, flexible area where student organizations can gather to plan events, make banners and more. It will house the student org mailboxes, a copy machine and other supplies as well as office space for Vanderbilt Student Government.
Also on the upper floor are three new state-of-the-art conference rooms and a seminar room with seating for 90; professional offices serving student organizations; and the Office of Active Citizenship and Service, which is relocating to the student center from the Community Partnership House. A 3,200-square-foot addition connects the Rand dining balcony to the third floor of Sarratt Student Center for the first time.
Also for the first time, all of Rand will be open 24 hours a day, seven days a week, joining Sarratt in the mission of being a full-service student center. But the facility offers plenty of amenities for faculty and staff, too.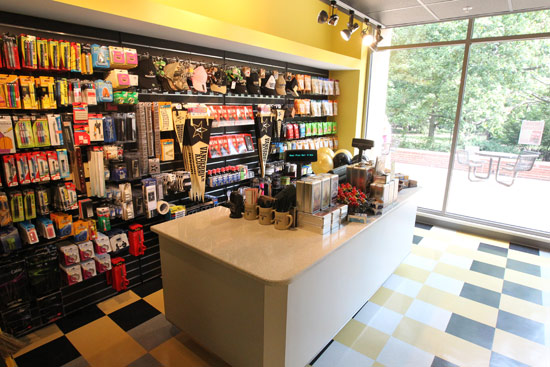 "I think what faculty and staff will find here is the heart of campus," Davis said. "Not only do we have a campus store that's open 12 hours a day and a variety of dining experiences—Rand Dining, Chef James Bistro, the new Pi and Leaf, the Last Drop Coffee Shop and the Pub—but also the opportunity to engage with Vanderbilt students in a warm, inviting space." Faculty and staff also can reserve conference rooms and meeting spaces at Sarratt and Rand, most of which are available from 7 a.m. to 11 p.m. seven days a week, through the Office of Reservations and Events.
Events celebrating the Sarratt Student Center and Rand Hall re-opening are scheduled for Oct. 8-11. Highlights include a ribbon-cutting ceremony with Provost and Vice Chancellor for Academic Affairs Richard McCarty and Associate Provost and Dean of Students Mark Bandas at 11 a.m. Oct. 9; a performance by singer-songwriter Matt Wertz at 8:30 p.m. Oct. 9; and a pep rally with Coach James Franklin and the Commodore football team at noon Oct. 10, all in the Rand Lounge. All events are free and open to the campus community.
Full schedule of re-opening events:
Monday, Oct. 8
Video DJ Ron
11 a.m.
Rand Lounge
Student Leader Reception
5:30 p.m.
The Anchor
Tuesday, Oct. 9
Re-opening Ribbon Cutting and Celebration
11 a.m.
Rand Lounge
Multicultural Organizations Reception
5 p.m.
Multicultural Lounge
Performance by Matt Wertz
8:30 p.m.
Rand Lounge
Wednesday, Oct. 10
Pep Rally with the Commodore Football Team
Noon
Rand Lounge
Thursday, Oct. 11
Vice Presidential Debate Viewing
7 p.m.
Rand Lounge