Media Inquiries
Latest Stories
The Division of Public Affairs has formed a new Integrated Communications team, drawing together staff with editorial, Web and social media expertise to provide strategic communications support to Vanderbilt's colleges and schools.
In building the team, seven staff members from Development and Alumni Relations Communications have moved to Integrated Communications, joining those already on staff leading University Web Communications and internal communications, including myVU.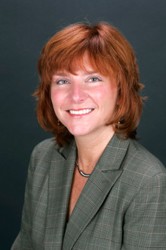 "We created this new team in response to a strategic communications project we began more than a year ago to assess the university's communications needs and to create a structure that would best support our efforts to tell Vanderbilt's story to all of our audiences," Beth Fortune, vice chancellor for public affairs, said. "With Integrated Communications, we now have the ability to approach communications holistically and use the many tools at our disposal – from Web, social media, print publications, news organizations and more – to tell the stories of research, discovery and excellence taking place every day on our campus."
The new Integrated Communications team launched Sept. 1 and resides within University News and Communications under Assistant Vice Chancellor for News and Communications Elizabeth Latt. Melanie Moran is executive director of the new team. Lacy Tite has been promoted to director of University Web Communications, and Beth Fox has been promoted to director of Web Content Strategy and Project Management. The staff members from Development and Alumni Relations Communications will provide communications counsel and coordination to Vanderbilt's schools and colleges as well as editorial support for Vanderbilt Magazine, Peabody Reflector, Vanderbilt Lawyer and Vanderbilt Business. Jan Read has been promoted to senior director of Editorial and Planning, and GayNelle Doll leads the Vanderbilt Magazine team as editor.
"[lquote]The new Integrated Communications team is closely aligned with our robust central news and video units and Creative Services and will be able to work with our administration, deans and faculty to support their communication needs," Fortune said.[/lquote]
"Vanderbilt has a powerful story to tell, and I am proud to support an effort to ensure our communications are presented in a way that is reflective of our One Vanderbilt philosophy," Susie Stalcup, vice chancellor for Development and Alumni Relations, said.
In May 2011, Chancellor Nicholas S. Zeppos requested an evaluation of the university's print publications, which led to a broader review of university communications. Led by Charlie Melichar, associate vice chancellor for Development and Alumni Relations Communications, and Moran, the process involved conversations and planning sessions with university and medical center leaders, all deans, and faculty and staff across campus.