Media Inquiries
Latest Stories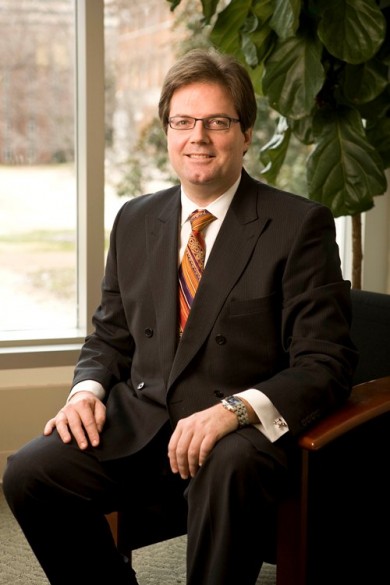 Daniel Gervais of Vanderbilt University is the first professor from an American law school to be elected to the Academy of Europe, a prestigious association of scientists and scholars in the arts and sciences that promotes learning, education and research.
"I am honored and humbled by this election and I am looking forward to working even more closely with European scholars, so many of whom are doing remarkable work in the field of intellectual property law, theory and policy," Gervais said.
Gervais, FedEx Research Professor of Law, co-director of the Vanderbilt Intellectual Property Program and faculty director of the LL.M. Program, is an expert on the Agreement on Trade-Related Aspects of Intellectual Property Rights, the most comprehensive multilateral agreement on intellectual property to date, which covers copyright and related rights; trademarks; geographical indications, such as appellations of origin; industrial designs; patents; the layout designs of integrated circuits; and undisclosed information, such as trade secrets and test data. At Vanderbilt, he teaches international and U.S. intellectual property law and an advanced research seminar. He also serves as editor-in-chief of the Journal of World Intellectual Property.
The Academy of Europe currently includes more than 2,400 members, about 70 of whom are legal scholars, and 38 Nobel Prize recipients.
"Election to the Academy of Europe is a great honor, and I'm extremely pleased that Daniel Gervais has been recognized in this way," said Chris Guthrie, dean of Vanderbilt Law School. "This appointment acknowledges his stature as a leading scholar of international intellectual property law and testifies to Vanderbilt Law School's strength in this important field."
There is one other member of the Academy of Europe at Vanderbilt. Joseph Hamilton, the Landon C. Garland Distinguished Professor of Physics, was elected last year.