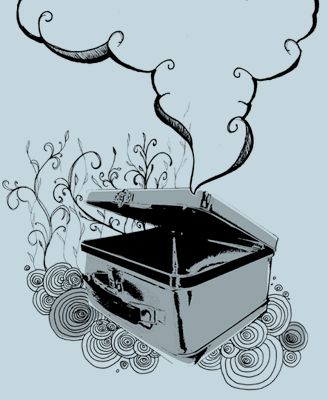 "Occupy Wall Street, Democratic Process and Lessons for November" will be the focus of the Thinking Out of the (Lunch) Box: Conversations with a Philosophical Flavor with David Wood event on Oct. 3.
Dana Nelson, Gertrude Conaway Vanderbilt Professor of English and American Studies, will moderate a panel discussion with two Vanderbilt students and a Vanderbilt alumna involved in the Occupy movement and community organizing efforts. The event takes place at the Nashville Public Library, 615 Church St.
Each (Lunch) Box talk, which begins with lunch at 11:30 a.m., is hosted by David Wood, W. Alton Jones Professor of Philosophy at Vanderbilt and founder of the series.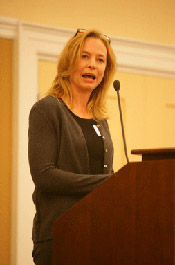 Nelson is the author of Bad for Democracy: How the Presidency Undermines the Power of the People. Her areas of research include democracy studies, political theory and early U.S. literature and history.
The other panelists are Darria J. Hudson, Lindsey Krinks and Sarah Passino.
Hudson is pursuing a master of divinity at Vanderbilt, after earning her bachelor's degree from Fisk University. While at Fisk, she researched the Nashville sit-in movement and organized on campus around issues of racial and economic justice. She studied nonviolence with the Rev. James Lawson and other activists and organizers. During her second year at Vanderbilt, she became an active member of Occupy Nashville.
Krinks, who is working on a master of theological studies at Vanderbilt, earned her undergraduate degree at Lipscomb University. At Vanderbilt Divinity School, she is a Cal Turner Fellow and a Brandon Scholar. She is also a co-founder of Open Table Nashville and Amos House Community. She has been heavily involved with Occupy Nashville and dedicated to helping those who are marginalized, both on and off the streets.
Sarah Passino earned her master's and doctorate in English from Vanderbilt. She has been active in community social justice efforts and is currently working with Workers' Dignity/Dignidad Obrera.
A few changes have been implemented since the Vanderbilt Philosophy Department took over as co-host with the Friends of the Nashville Public Library. Reservations are no longer necessary.
Box lunches will be available, starting at 11:30 a.m., for the first 200 people to arrive. A voluntary donation of $5 is requested per lunch to help defray expenses. Lunch will continue to be in the library's auditorium, but the conversation moves to the main lecture theater across the hall from noon to 1 p.m.
For more information, contact David Wood at david.c.wood@vanderbilt.edu.