Media Inquiries
Latest Stories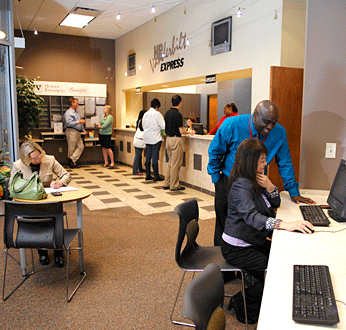 Vanderbilt employees now have another way to contact Human Resources: they can "live chat" with service representatives at the Employee Service Center.

Live chat is available from 8 a.m. to 5 p.m. Monday-Friday. To use live chat, go to the Employee Service Center website, click on the "live chat" icon in the right-hand column and type your question into the text box.
A representative will answer your question in real time. You can use live chat for common, day-to-day HR questions, such as "Where can I find more information on the health plan?" and "What are my retirement plan options?"
Employee Service Center Hours
Walk-in: HR Express, 2525 West End Ave., 2nd Floor
Monday-Friday, 7:30 a.m.–5:30 p.m.
Call: (615) 343-7000
Monday-Friday, 8 a.m.–5 p.m.
Live Chat: http://hr.vanderbilt.edu/esc/
Monday-Friday, 8 a.m.–5 p.m.
Contact: Employee Service Center, (615) 343-7000
human.resources@vanderbilt.edu