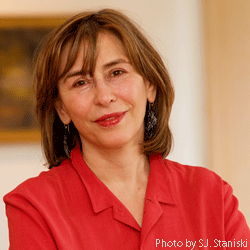 The Vanderbilt University Speakers Committee will welcome Azar Nafisi, the New York Times best-selling author of Reading Lolita in Tehran, to campus Oct. 9. Nafisi will deliver an address at 7 p.m. in the Student Life Center Ballroom. There will be a book signing at 5:15 p.m. at the Central Library Gallery.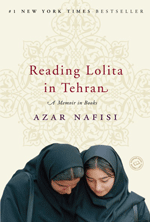 The Iranian-born author and professor is best known for Reading Lolita in Tehran, which was a New York Times bestseller for 117 weeks and received multiple awards.
In the book, Nafisi narrates her experience teaching Western literature in Iran during the Islamic Revolution, specifically the influence of such books as The Great Gatsby and novels by Jane Austen on a small group of students with whom she held a secret book club.
In 2009, she published Things I've Been Silent About, which details memories of her experience growing up in Iran. Nafisi is currently a visiting professor at Johns Hopkins University's School of Advanced International Studies in Washington, D.C. She was a fellow at Oxford University and a professor at the University of Tehran before returning to the United States in 1997. Nafisi has actively participated in the dialogue about rights for women in Islamic cultures as an adviser and a scholar in the field.
Tickets are available at the Sarratt Student Center box office. Tickets are free for Vanderbilt students and staff, and $10 for the general public.
Contact: Bridgette Kohnhorst, (615) 322-2471
bridgette.k.kohnhorst@vanderbilt.edu