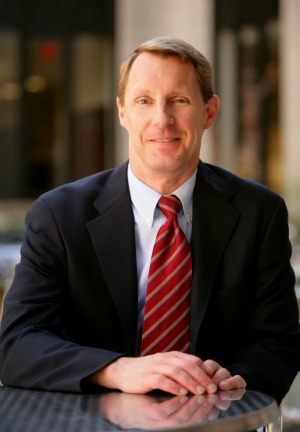 The arrest of four men for planning the attack on the American embassy in Libya won't decrease tensions between Libya and American interests, said a Vanderbilt University expert on accountability and conduct of hostilities issues.
"The United States has to articulate a clear strategic vision for the region and commit itself to the deployments and development assistance needed to achieve that vision," said Mike Newton, a professor of the practice of law at Vanderbilt Law School.
"We need clarity of purpose rather than brigades of bureaucrats."
Newton has advised the U.S. government on its relations with Afghanistan, Kosovo, Sri Lanka, Kenya, Uganda and other nations. He was scheduled to go to Libya as the trial observer for the ongoing trial of Gadhafi-era officials, but the trip was cancelled due to logistical obstacles. He has extensive experience implementing transitional justice in Iraq, Kosovo, Uganda and other areas.
Libya needs help building a reformed judicial system from the ground up, Newton said.
"[rquote]The country needs a judicial system that is not built on either ethnic or tribal lines.[/rquote] President Obama promises 'justice' but if the United States is not positioned to be clear about what that means, that promise is like cotton candy because it has no substance," he said. "Failure to follow through will embolden our enemies."
Libyan ambassador Christopher Stevens and three other Americans were killed when the embassy was attacked Sept. 11. An anti-Islam film was cited by some of the protesters as their motivation, but the attack is being investigated by the United States as possibly pre-planned to coincide with the anniversary of the Sept. 11, 2001, attacks on the United States.
"Until there is a sense among the populace that justice is being administered fairly, we can expect Libya and other nations in the region to remain prone to sudden explosive violence," Newton said.